Clearwater Police are investigating a hit and run crash that left a school crossing guard injured.
The crash occurred shortly before 4:30 p.m. on Wednesday, January 8, 2020 near the intersection of Belcher Road and Catalina Drive just south of the Oak Grove Middle School.
The vehicle that struck the guard left the scene of the crash. That vehicle then was pinned in by other motorists at Belcher Road and Nursery Road.
The driver of the Honda Accord who left the scene is 68 year-old Gregory Olson of Clearwater. He is being charged with leaving the scene of an accident involving serious bodily injury, driving with a suspended license and failure to obey a traffic control device.
Olson's license was cancelled in July of 2019 for failure to a submit medical report as required. He told investigators that he knew his license was suspended due to his medical "situation."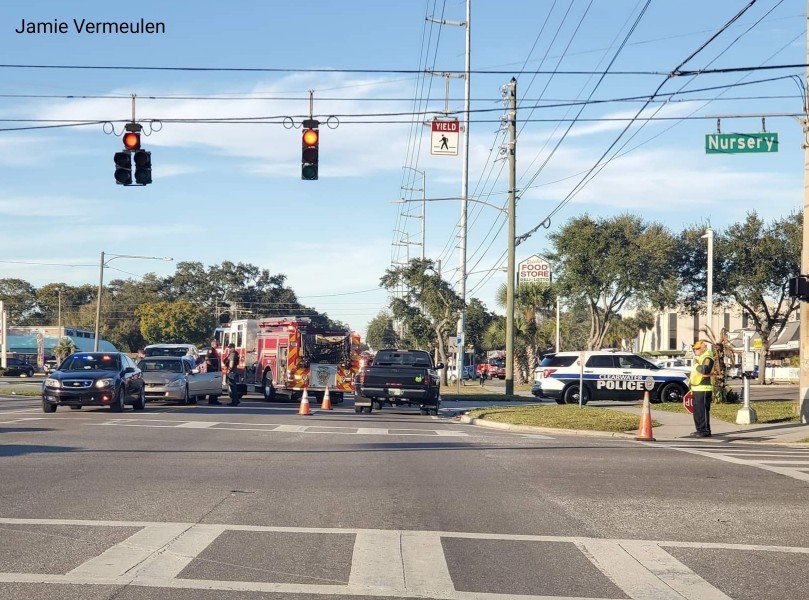 Olsen was exiting Catalina Drive onto S Belcher Road and stated his foot slipped off the brake causing him to hit the crossing guard. He stated he panicked and fled the scene before being stopped by witnesses.
The male crossing guard, 78 year-old Ernest Comeau, who was helping students cross Catalina Drive, was taken to Morton Plant Hospital with injuries not thought to be life-threatening. He has been a crossing guard for three years
On Thursday, it was announced that Mr. Comeau was transferred to Bayfront Health St. Petersburg for further treatment.
Age for Gregory Olson corrected to 68.