86 Year-old Robbed After Being Followed Home From a Brandon Walmart
**Update August 22, 2017 –
28 year-old Marcus Wayne Hunt was arrested in connection with robbery of the 86 year old female
Charges:  Robbery
Felon In Possession Of A Firearm
Suspect was identified and arrested at approximately 12:05 am on August 22, 2017.
==================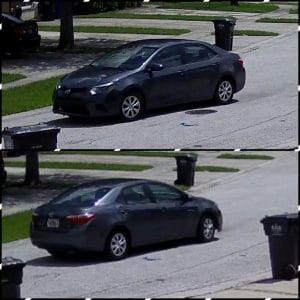 On August 21, 2017 at approximately 12:25 pm, an 86 year old female victim, purchased groceries at the Walmart, located at 11110 Causeway Blvd. in Brandon.
She loaded up the groceries in her vehicle and drove back to her residence in Brandon. The victim was unaware that she had been watched in the Walmart parking lot by at least two unknown suspects in a 2014 – 2017 dark gray, Toyota Corolla.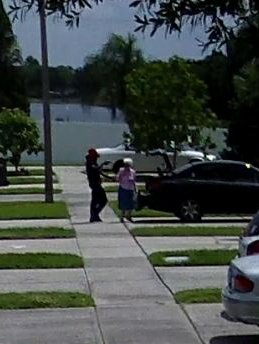 The suspects followed her home and parked in a driveway nearby. Once the victim started unloading her groceries in the driveway, a black male exited the front passenger side of the Corolla, pointed a silver semi-automatic handgun at the victim and forcefully removed her purse.
The suspect re-entered the Corolla and fled the area. The victim's purse was located in a trash can at the Git-N-Go, located at 7802 Rideout Road in Tampa.
The suspect is described as a black male armed with a semi automatic handgun. He was wearing a red hat, red bandana, black shirt, black pants and black shoes
Anyone with any information reference these suspects is asked to call the Hillsborough County Sheriff's Office at 247-8200 or anyone with any information regarding the identity and whereabouts of these suspects and who wants to be eligible for a cash reward is asked to call Crime Stoppers at 1-800-873-TIPS(8477), report anonymously online at www.crimestopperstb.com or send a mobile tip using the Hillsborough County Sheriff's Office P3 Tips Mobile application, which is a free download for iPhones, iPads and Droids. You must call Crime Stoppers first to be eligible for a reward.
Comments
comments