Officers from the the Pinellas Park Police Department responded to a crash located at 62nd Avenue N and 55th Street on October 14, 2021, at approximately 2:45 a.m.
Upon arrival, two occupants of a motorcycle, 34 year-old Kelly Riley of Largo 39 year-old Gail Hall of Pinellas Park were located. They were involved in a collision with a red 2020 Chevrolet Camaro. Both riders on the motorcycle were transported to the hospital with life-threatening injuries. Riley, the passenger on the motorcycle, died from her injuries in the crash at the hospital and Hall was left with serious injuries and remains permanently mentally incapacitated.
Through various investigative means, investigators determined 30 year-old Eric Dennis of St. Petersburg was operating the Camaro at 101 mph in a 35 mph residental zone along 62nd Ave. As a result, Dennis crashed into the rear of the motorcycle.
After the initial collision with the motorcycle, the Camaro struck the church building of Our Lady of Good Hope, located at 5501 62nd Avenue. The building sustained significant damage, but no one was inside the building at the time of the crash.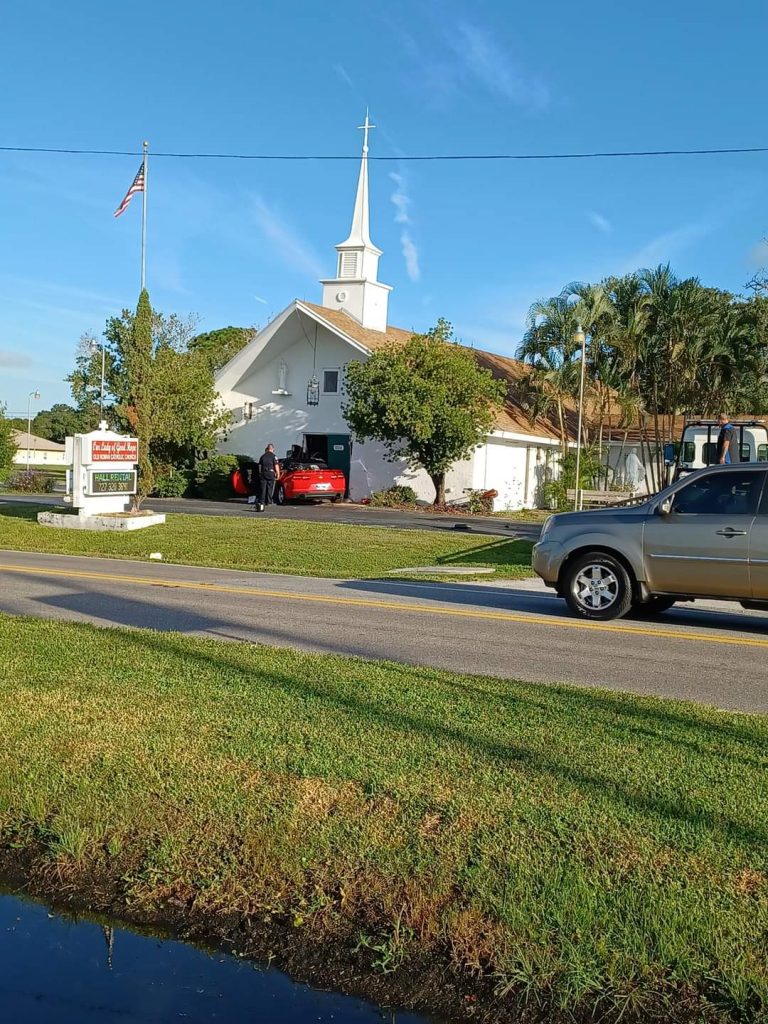 The driver of the red Chevrolet Camaro fled the scene on foot before the arrival of law enforcement.
The Pinellas Park Police Department announced that on January 3, 2022, 30 year-old Eric Dennis of St. Petersburg turned himself in to the Pinellas Park Police Department investigators. Eric Dennis was taken into custody and transported to the Pinellas County Jail, where he was booked for the following
Leaving the Scene of a Crash Involving Death
Leaving the Scene of a Crash Involving Serious Bodily Injury
Leaving the Scene of a Crash Involving Property Damage X2
Vehicular Homicide Leaving the Scene
Reckless Driving with Serious Bodily Injury
Reckless Driving with Property Damage or Injury