Officers from the Pinellas Park Police Department are currently investigating a serious injury crash involving a bicyclist. The crash occurred in the southbound lanes of US-19 near 78th Avenue N. at approximately 8:50 p.m. on Friday, May 15, 2020.
Arriving officers received reports that the vehicle which struck the bicyclist had fled and was being followed by witnesses. Officers were able to quickly locate and stop the fleeing vehicle a distance away from the crash scene.
Through the investigation, it was determined that the bicyclist, 60 year-old John Turley, was riding across US 19 attempting to cross the roadway.  While crossing, a vehicle determined to be driven by 50 year-old Timothy Manzi, struck Turley causing serious injury.  Manzi failed to remain on scene after the crash and was located by responding officers and taken into custody.  Turley was transported to Bayfront Health St. Petersburg in serious, but stable condition.
Manzi and his two passengers did not suffer any injuries as a result of the crash.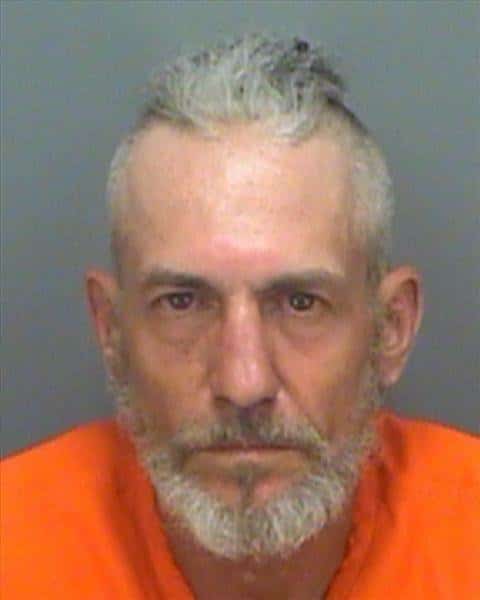 Timothy Manzi has been arrested for leaving the scene of a crash involving serious bodily injury and driving on a suspended license. It is believed alcohol was a factor in this crash and charges are pending against John Turley for DUI.
The southbound lanes of US Highway 19 were currently limited to one lane of travel until the on-site investigation was complete.