Members of the St. Petersburg Police Department are investigating a fatal pedestrian crash that happened at 1:30 p.m. on Monday, March 22, 2021. The crash occurred near 8934 4th Street North.
Investigators say that a 2008 Subaru Impreza, driven by 43 year-old Olga Yuryevna Davis of St. Petersburg was southbound on 4th Street North at a high speed, weaving across the three southbound lanes. The Subaru struck 52 year-old David Ivan Johnson then ran off the roadway and struck an office building on the west side of the road.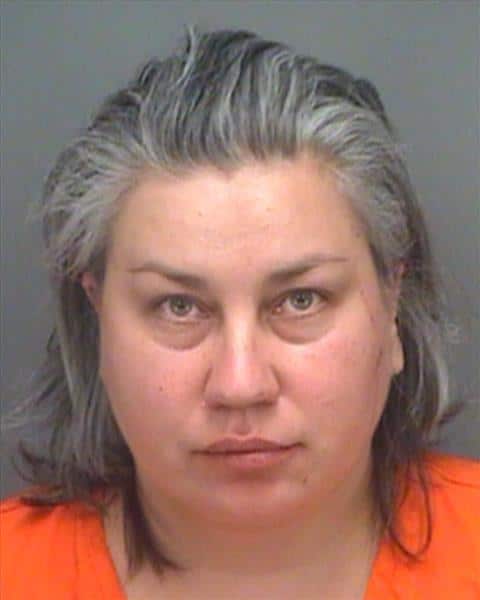 In the 9000 block, Davis lost control of the vehicle and began sliding, rotating clockwise. Johnson, who was walking south on the west sidewalk of 4th Street, was struck as the Subaru left the roadway and ran into a building at 8934 4th Street North.  When the pedestrian was extricated from under the vehicle, he was pronounced deceased on scene.
Davis was transported to Bayfront Health St Petersburg. Although the investigation is continuing, when Davis was released from the hospital, she was arrested for DUI Manslaughter, Vehicular Homicide and DUI Property Damage and taken to the Pinellas County Jail.
According to arrest information, a medical blood alcohol level was .213. Officers reported that Davis had bloodshot, watery and glassy eyes with a blank, dazed expression. Her speech was described as mumbled and slurred with a strong odor of an alcoholic beverage coming from her breath as she spoke. Her speed was calculated to be in excess of 70 mph in a 45 mph speed zone.
Police are still attempting to identify the pedestrian.
All southbound lanes of 4th street N, between 89th Avenue and 91st Avenue North were closed to traffic during the investigation.