Chunks of the Seminole Waffle House Scattered After DUI Driver Hits Building With His BMW
Isaias Garcia, age 45 of Seminole, is facing a charge of DUI with property damage after running his BMW into the Seminole Waffle House early Thursday morning.
The crash occurred at 7670 Starkey Road at approximately 1:12 a.m. on Thursday, May 3, 2018.
Deputies from the Pinellas County Sheriff's Office were called to the Waffle House about a report of a vehicle that struck the restaurant.
Deputies say a 2003 BMW 325I crashed into the north side of the Waffle House restaurant causing significant damage to the vehicle and damage to the restaurant.
The restaurant was evacuated and no injuries were reported.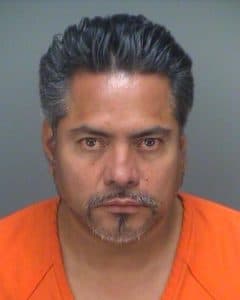 Witnesses informed deputies that 45-year-old Isaias Garcia was driving the BMW southbound through the parking lot when he crashed into the north side of the restaurant.
Deputies made contact with Garcia who was on scene. While speaking with  Garcia, deputies noted he showed signs of impairment by having bloodshot, glassy, and watery eyes and a distinct odor of an alcoholic beverage coming from his breath when he spoke.
Deputies say Garcia refused to perform a Field Sobriety Test but submitted a breath sample that indicated he had a alcohol concentration of .165/.158.  The legal threshold in Florida for DUI is 0.08.
Deputies arrested Garcia and charged him with one count of Driving Under the Influence with Property Damage.
Garcia was transported to the Pinellas County Jail without incident.
Contractors were on-scene this morning covering over the damaged parts of the restaurant.  The restaurant remains closed at this time.
The investigation continues.
Comments
comments