Crews from Clearwater Fire & Rescue and Clearwater Police are currently on-scene of a boat fire off the Memorial Causeway and west of Island Way.
The call came in shortly after 6 p.m. on Sunday, January 27, 2019.
Clearwater Police say that the owner of the houseboat told officers that after he tried to start the boat, it began smoking and then caught fire.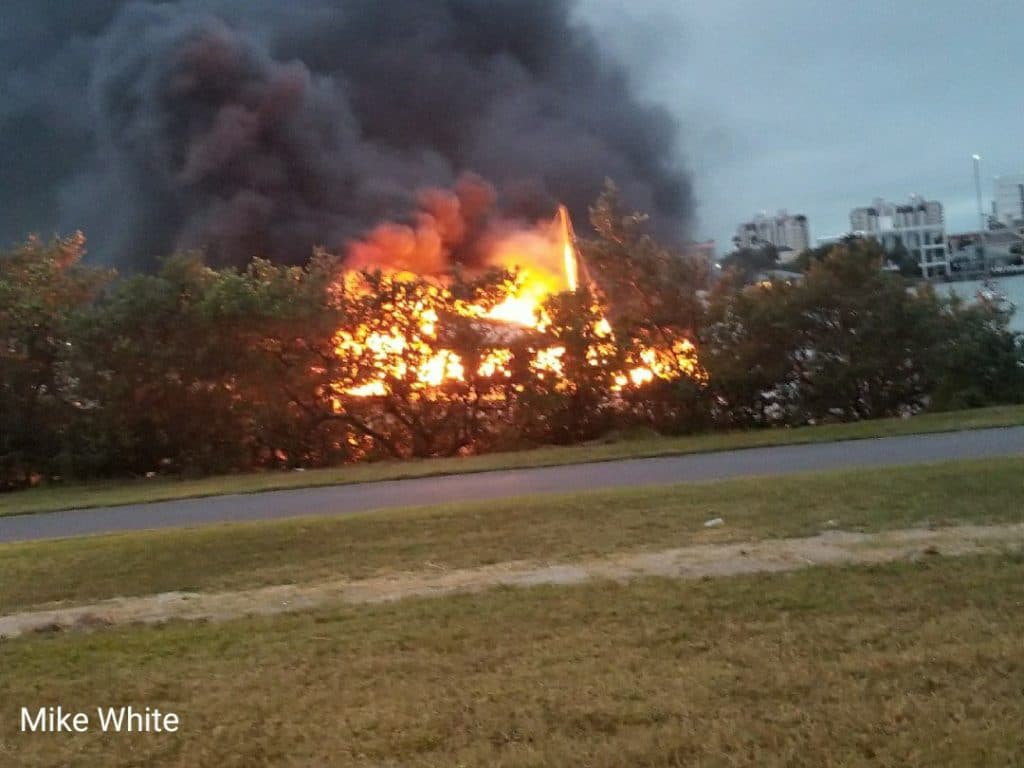 All of those who were on the vessel made it off safely.
No injuries have been reported.