Officers from the Clearwater Police Department (CPD) have closed southbound US-19 due to a crash on the Drew Street overpass.
The crash occurred at approximately 7 p.m. on Tuesday, April 20, 2021.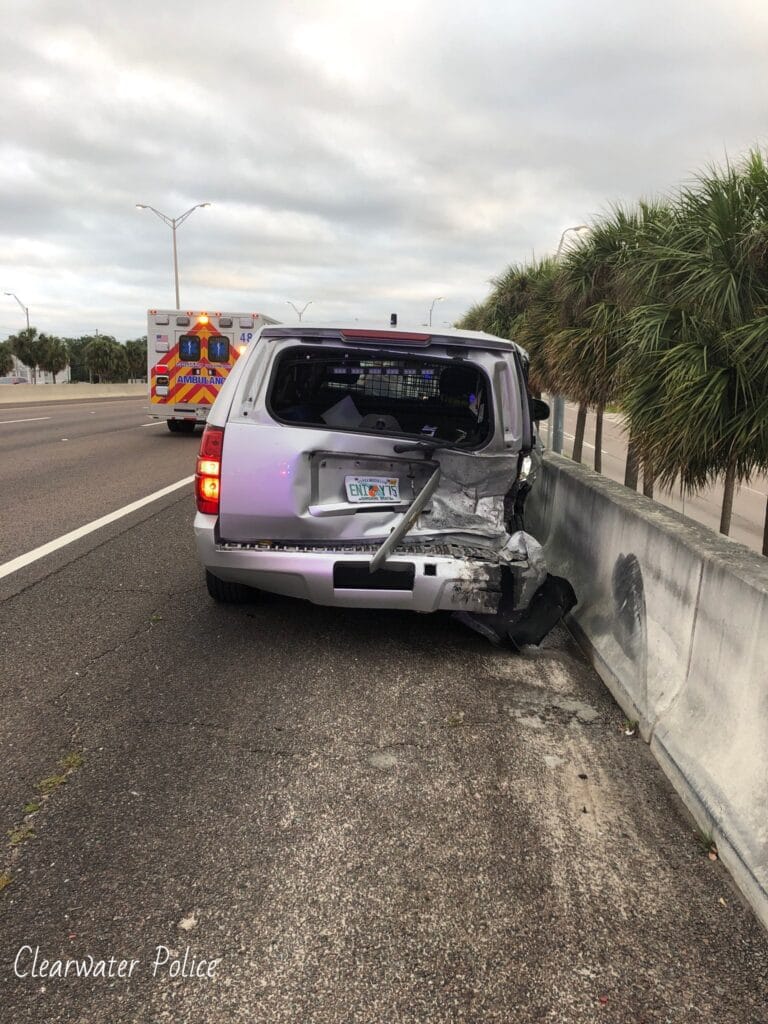 According to CPD, the officer's Chevy Tahoe was parked on the left side of US-19 after conducting a traffic stop at the time it was struck by a white pickup truck. The CPD is reporting the officer was not injured. He was away from the Tahoe and speaking with the driver of the car that he pulled over at the time of the crash. The pickup truck and the Tahoe sustained significant damage in the crash. The crash led to the vehicles being pushed to the right side of US-19.
The driver of the pickup truck was transported to Morton Plant Hospital with critical injuries believed to be life-threatening.