Clearwater Police Investigating Shooting Death at Clearwater Motel
Clearwater Police and Clearwater Fire & Rescue responded to a call of shots fired at 9:19 p.m on Tuesday, January 2, 2018 this evening at the Super 8 Motel.
The motel is located at 22950 U.S. 19 N.
44 year-old Jermaine Crumpton of Clearwater was found shot and transported to Bayfront Health St. Petersburg with serious injuries.  Clearwater Police later announced that Crumpton died of his injuries early Wednesday morning
The motel is located just south of the intersection of U.S. 19 and Northeast Coachman Road.
Attached is a photo of a man who is a
person of interest who may have information related to the shooting.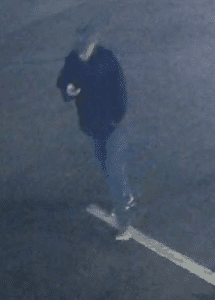 Anyone with any information on his identity or about the case itself should call Clearwater Police at 727-562-4242 or email [email protected].
No further information is available at this time.