Clearwater Police officers made an arrest in the case of a hit-and-run crash that left a bicyclist dead
The crash occurred on Tuesday, August 16, 2022 at approximately 3 p.m. at Myrtle Avenue and Jones Street.
The driver of the the vehicle made a westbound turn from N Myrtle Avenue onto Jones Street in front of the bicyclist who was riding through the crosswalk northbound along Jones Street. The driver of the vehicle reportedly traveled approximately 100 feet after the collision and came to a stop. After a moment, she fled the scene westbound on Jones Street which was captured on surveillance in the area. Surveillance also showed the driver arrive at her Clearwater Condo and exit the driver's seat moments after the crash.
The bicyclist, who has not yet been publicly identified, died from his injuries at Bayfront Health St. Petersburg on Friday, August 19, 2022.
Clearwater Police released photos of what they believed to be a white hatchback-style vehicle, possibly a Toyota or Hyundai, that was possibly involved. They asked for the public's assistance in locating the vehicle. The vehicle was also missing a right rear hubcap with possible damage to the hood.
On Wednesday, August 17th, Grace Hunter, age 75 of Clearwater, was taken into custody after members of the community recognized her vehicle, a 1997 Toyota Yaris, in social media posts, including IONTB and contacted police.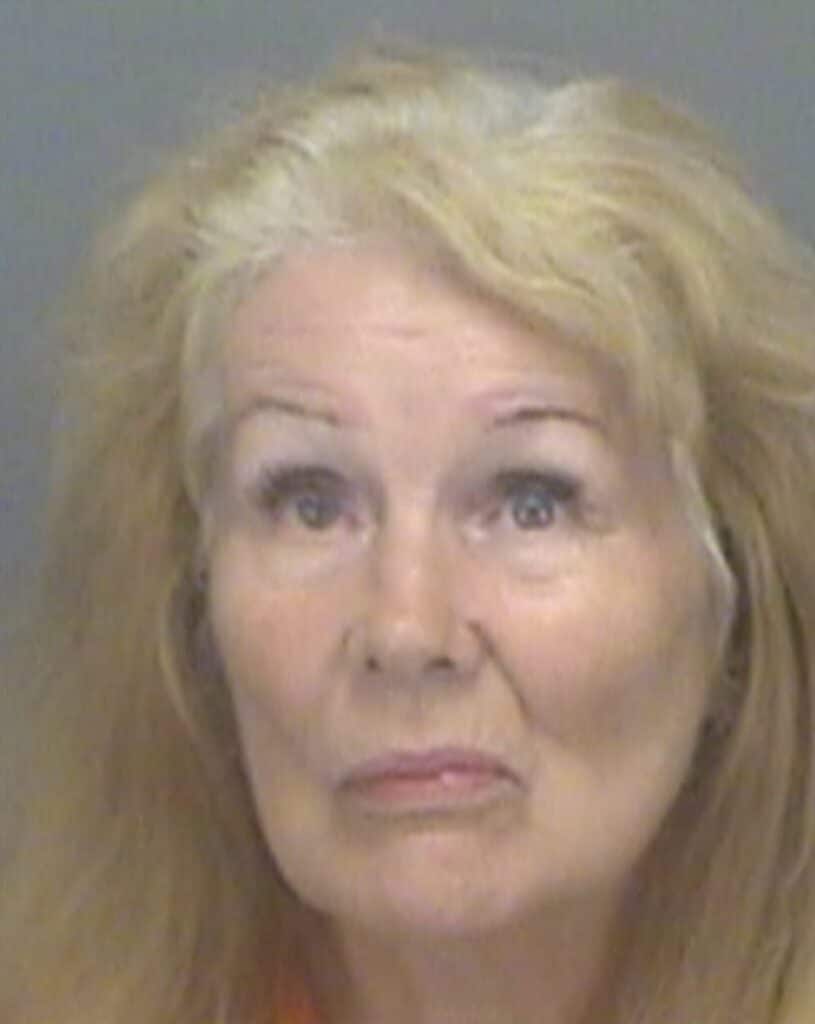 Hunter has been charged with leaving the scene of a crash involving serious bodily injury and driving with a license suspended or revoked causing serious bodily injury.
She was booked in to the Pinellas County Jail. The 51-year-old victim remains in critical condition at Bayfront Health St. Petersburg.
She bonded out of the jail on Thursday, August 18, 2022.