Clearwater Woman Awakens to Find Burglary Suspect Standing in Her Bedroom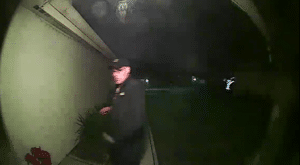 Clearwater Police detectives are asking for the public's help to identify a man who broke into a home in eastern Clearwater early Saturday morning.
The crime occurred about 4:30 a.m. on Saturday, December 16, 2017, when the man entered the residence through a window that was not secured.
The woman was awakened when her dog started barking and she saw the man standing in the bedroom. He then fled the residence through the front door.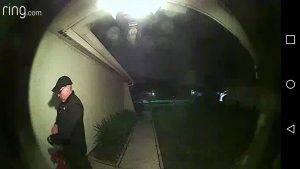 He was described as being in his middle to late 40s, standing about 5 feet 10 inches to 6 feet tall, and weighing about 200 pounds. He had salt and pepper hair and a gray goatee. He was wearing black pants, a black jacket, a black hat and had black-rim glasses.
Anyone with information on his identity should call Clearwater Police at 727-562-4242 or email tips@myclearwater.com