Updated 7:30 AM (January 22, 2017)
First Responders were dispatched to a multivehicle accident on Sunset Point Road under US Highway 19 at about 4:27 PM on Friday, January 20, 2017.
The crash involved seven vehicles total including a Pinellas County school bus and Clearwater Fire Rescue 48.
The bus had 17 students on board from Safety Harbor Middle School. None of the children were injured in the crash according to Clearwater Public Safety officials.  A backup bus was dispatched which transported the children to their homes safely.
Two first responders, Aaron Campbell and Chase Westbrook, were injured after Rescue 48 was struck in the intersection.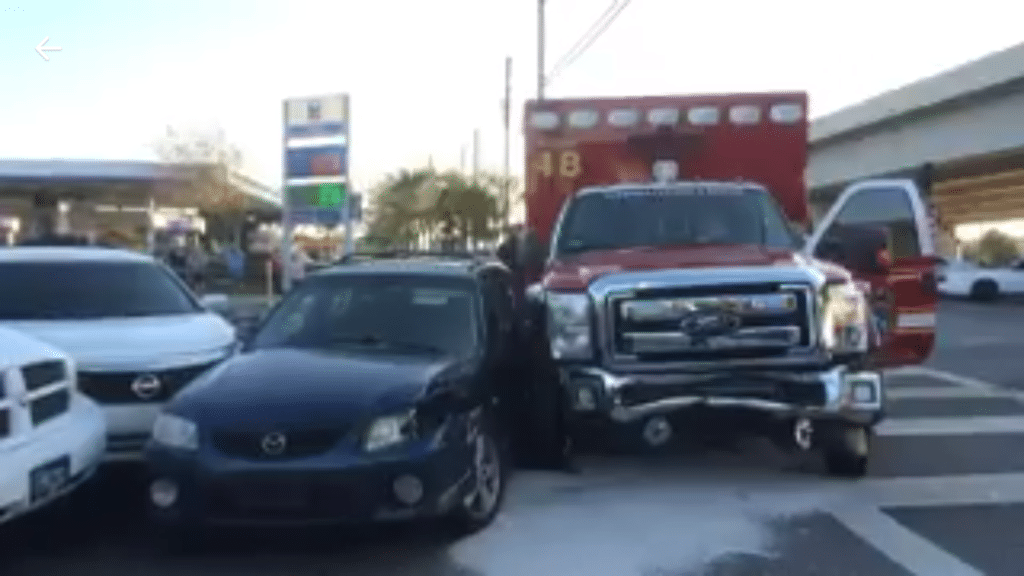 Motorists were asked to avoid Sunset Point Road for the foreseeable future.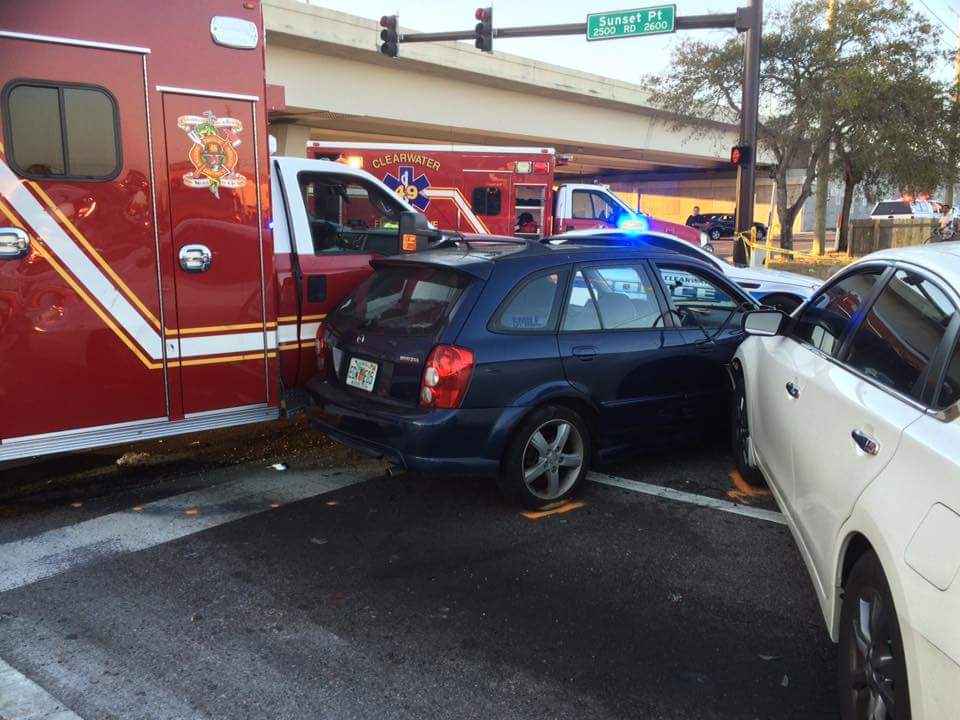 A total of seven vehicles are involved in the wreck. Five people were transported to local hospitals for treatment.
Rescue 48 was responding to a call in emergency mode, eastbound, and was in the process of clearing the above intersection.
According to witnesses, as Rescue 48 was cautiously navigating the intersection, the driver of a 2009 Hyundai Sante Fe, 64 year-old Jon James Curto of Dunedin, failed to yield to the emergency vehicle and crashed into the right side of the rescue vehicle.
The impact directed the rescue unit into stopped westbound traffic on Sunset Point Road, colliding with three additional vehicles. Curto's vehicle proceeded in a northeast direction, crossed the raised median on Sunset Point Road, and crashed into the front of a stopped Pinellas County School Board bus.
Curto was transported to Bayfront Health St. Petersburg with life-threatening injuries
Sunset Point Road was open in all directions at about 8:45PM.
Both Clearwater Fire & Rescue employees were treated and later released from Bayfront Health St. Petersburg after the crash Friday afternoon.