At about 10:30 a.m., St. Petersburg Fire Rescue and Police were called to Sheffield Lake, on 49th Street North near 24th Avenue North, for suspicious circumstances.
Tire tracks and a knocked down sign led officers to believe a vehicle had gone into the water.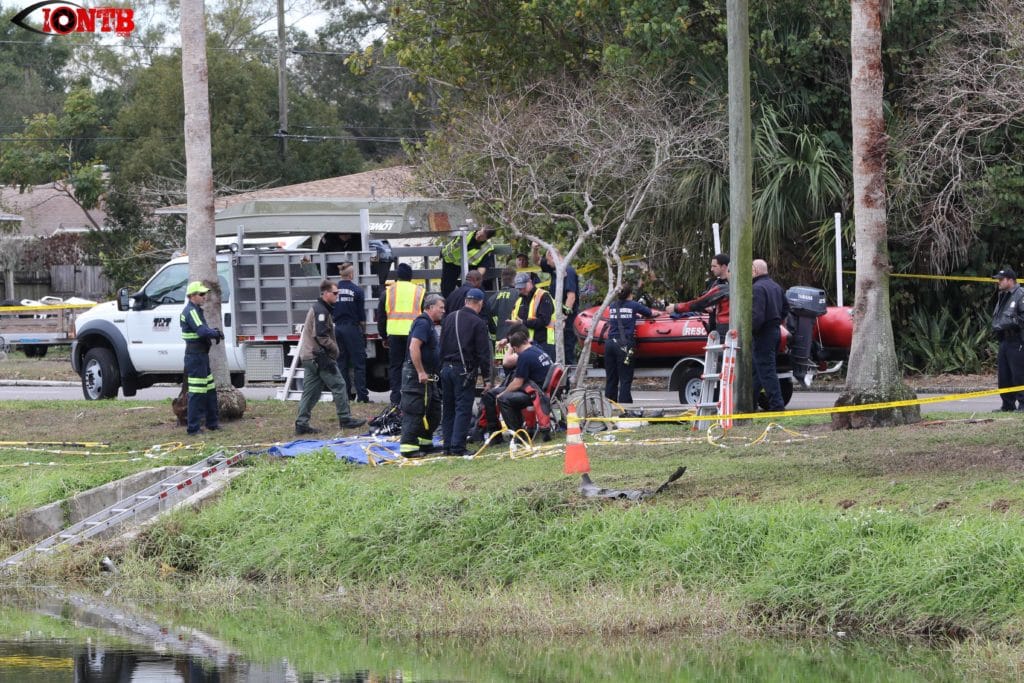 Firefighters were able to locate the vehicle by looking down from the ladder truck.  At about 12:50PM, the first divers entered the water to inspect the vehicle and prepare it to be pulled from the water.  The vehicle was removed and place on a flatbed tow truck.
The owner of the vehicle was located by officers. He admitted to crashing into the lake
early this morning. He was not hurt and was able to get out safely. He
neglected to report it to police.
A witness did report that she heard a large splash in the area at about 3:30 AM.
Charges are pending.
Periscope video from the scene HERE.  https://www.periscope.tv/w/1djxXZNwRAPGZ