The Florida Highway Patrol continues to investigate a fatal crash that occurred on the Howard Frankland Bridge at approximately 12:51 p.m. on Thursday, June 25, 2020.
Investigators report that a 16 year-old driver from St. Petersburg along with his 19 year-old male passenger of Sioux City, Iowa stopped along the outside shoulder of the northbound lanes of I-275 to inspect their vehicle following a possible mechanical issue.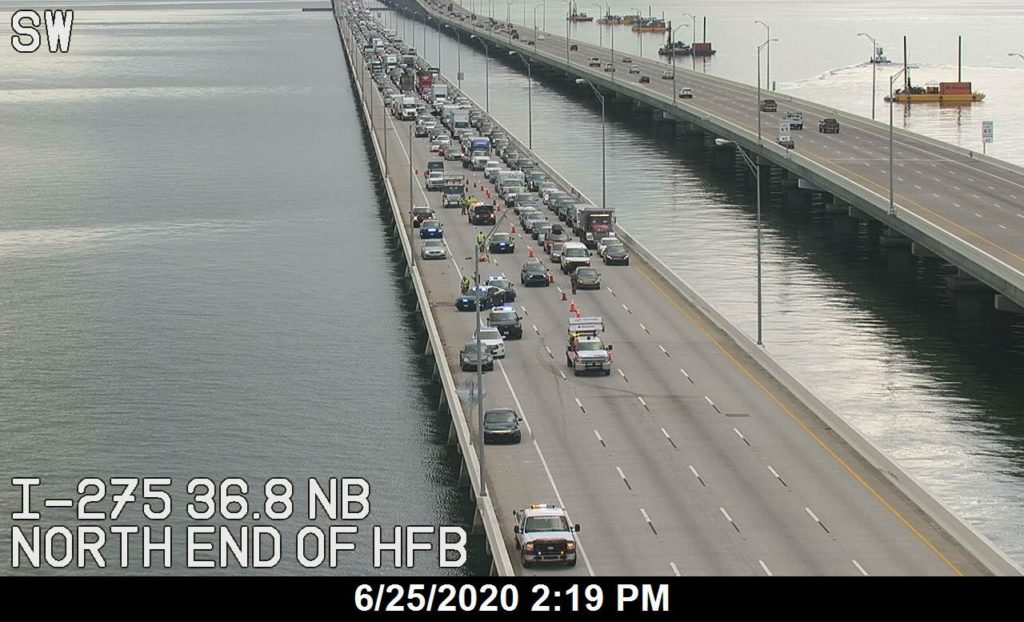 Rosanio Rafael Bartolon-Morales, age 33 of Temple Terrace, was operating a pickup truck with a utility trailer in the northbound lanes of I-275. He reportedly drifted onto the shoulder where his pickup truck collided with the passenger from the disabled vehicle. The passenger was standing along the fog line of the highway inspecting the vehicle.
The passenger died at the scene at the time of the collision.
Bartolon-Morales continued to travel northbound on I-275 until corralled by other drivers near Kennedy Boulevard.
Troopers arrived and arrested Bartolon-Morales for leaving the scene of a fatal crash and driving without a license. He was transported and booked in the Hillsborough County Jail.