Troopers from the Florida Highway Patrol (FHP) are investigating a crash that resulted in the arrest of 28 year-old Thiago Dos Santos of Bradenton. The crash occurred on Sunday, December 13, 2020 at approximately 3:30 p.m.
Troopers say that Dos Santos was traveling westbound in a 2009 Hyundai Sonata on I-175 in the eastbound lanes approaching the southbound exit ramp from I-275.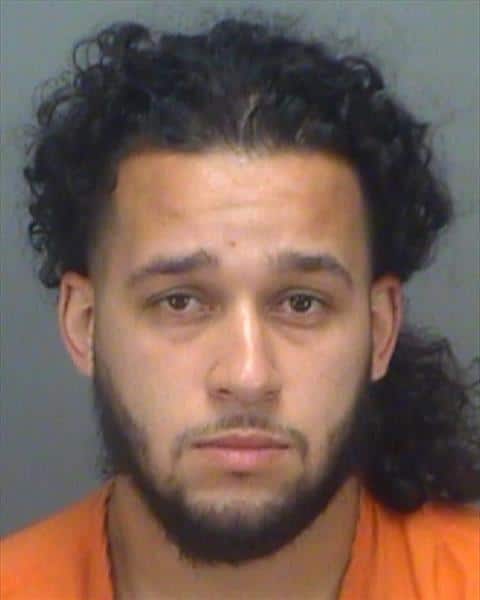 A 40 year-old St. Petersburg woman was traveling southbound on the I-275 exit ramp to eastbound I-175.
The two vehicles collided nearly head-on. As a result of the crash, the woman's vehicle collided against the inside barrier wall before overturning. She was transported to Bayfront Health as a trauma alert. Her injuries are classified as minor according to FHP.
Following the collision, Dos Santos fled the scene on foot, but was soon located at 801 6th Avenue South in St. Petersburg.
FHP Troopers later arrested Thiago Dos Santos and delivered him to the Pinellas County Jail where he provided a breath sample of 0.136. Dos Santos admitted to driving his vehicle and said he walked away because he was "trying to process everything." According to the arrest affidavit, he stated he went to multiple bars in downtown St. Petersburg and that he "had a lot to drink."
Dos Santos was charged with DUI with Injury, Reckless Driving, Leaving the Scene of a Crash with Injury, and Driving in the Wrong Direction.