Driver Charged with DUI Manslaughter After Striking and Killing a Man on a Scooter in Largo
At approximately 6:07 p.m. on August 20, 2017, the Largo Police Department Traffic Homicide Team responded to a crash at the intersection of Rosery Rd and Missouri Ave.
During the course of the investigation, it was determined that a 2012 scooter driven by 59 year-old David L. Stinger was traveling westbound on Rosery Rd when the crash occurred.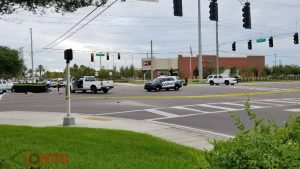 According to investigators, a 2001 Ford F250, driven by 42 year-old James A. Mayer, was traveling eastbound on Rosery Rd.  He attempted to turn north onto Missouri Ave violating Stinger's right of way.  The F250 struck the scooter in the intersection.
Stinger suffered fatal injuries as a result of the crash and died at the scene.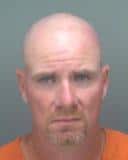 Investigors say alcohol was a factor in the crash and Mayer was subsequently arrested and charged with DUI Manslaughter and Driving with a Suspended Driver's License.
Mayer's blood alcohol level was 0.212 and tested positive for cocaine according to the arrest affidavit.  That blood alcohol level was nearly three times the legal limit of impairment in Florida..
The investigation is on-going at this time.
Comments
comments