Pinellas Park Police say a verbal altercation led to an attempted homicide arrest
On June 6, 2021, at approximately 2:50 a.m., officers responded to a 911 call for service at Banquet Masters located at 13355 49th Street.
Upon arrival, officers learned a vehicle had intentionally run over two victims after a verbal altercation. The intentional act led to a large fight in the parking lot, with three victims being transported to local hospitals.
Through the investigation, detectives learned an event was taking place at Banquet Masters with many guests. Uninvited individuals arrived and a verbal altercation took place between three subjects and other guests of the party.
The three individuals entered a vehicle, and 24 year-old Roberto Dothe of Holiday, Florida indiscriminately drove into a crowd of attendees, striking two victims.
Upon initially hitting the victims, Roberto Dothe crashed his car into a parked truck in the parking lot. Roberto Dothe then put the vehicle in reverse and struck the two victims a second time. A large crowd surrounded the car and began to attack the three occupants.
An attendee of the party, Roque Villalpando, engaged in a physical altercation with the front passenger, causing severe injury to the male victim. The rear passenger of the vehicle, 18 year-old Anthony Benitez of Clearwater, struck Roque Villalpando in the head with a bottle of alcohol, causing serious injury.
Anthony Benitez was taken into custody on scene and has been charged with aggravated battery with a deadly weapon.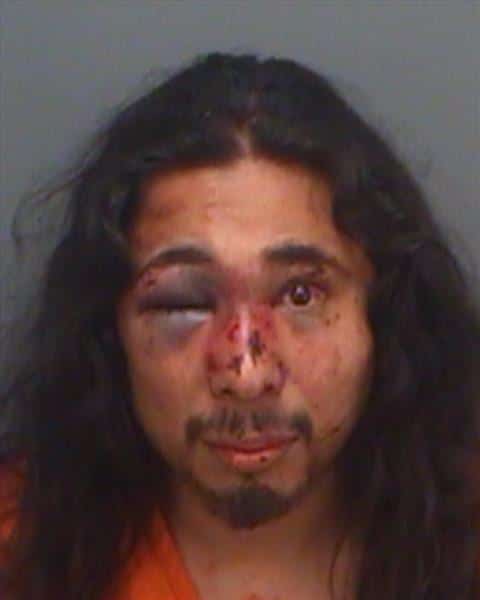 Roberto Dothe fled the scene on foot and was later taken into custody by law enforcement in the vicinity of the incident and charged with two counts of attempted second-degree murder. Deputies from the Pinellas County Sheriff's Office and K-9s assisted in the exhaustive and lengthy search.
The two victims struck by Roberto Dothe are a 10 year-old female and a 37-year-old male. Both sustained serious but non-life-threatening injuries.
Video from investigation ongoing by the Pinellas Park Police Department