Hit and Run Driver Arrested After Woman Critically Injured
Troopers from the Florida Highway Patrol (FHP) are investigating a hit and run crash that left a St. Petersburg woman critically injured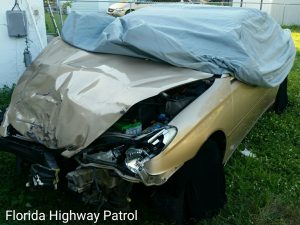 The crash occurred at approximately 10:38 a.m. at the intersection on 49th Street N and 46th Avenue in Unincorporated Pinellas County.
Anne Turner, age 67 of St. Petersburg, was traveling northbound on 49th Street N in the left turn lane approaching 46th Avenue N.
Her 2010 Hyundai Accent was struck by a vehicle that was initially traveling southbound on 49th Street. The 2002-2006 Gold Lexus ES300 turned left to travel westbound on 46th Avenue N and entered into the path of the Accent.
Following the collision, Turner's vehicle traveled southwest into a utility pole.
The gold Lexus fled the scene traveling westbound on 46th Street N.
The vehicle make and model was identified by debris left at the crash scene.
The driver of the Lexus surrendered himself and was taken into custody by FHP Troopers on Wednesday afternoon.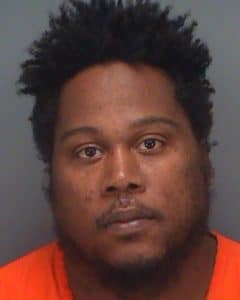 The driver of the 2004 Lexus ES300 was identified as a 31 year-old Darrell Cutliff of St. Petersburg.
Cutliff was booked into the Pinellas Country Jail on charges of leaving the scene of a crash with serious injuries and driving with a suspended license.
The vehicle was recovered at the home of the owner, Kyah Lambert, in the 4600 block of 70th Ave N in Pinellas Park.
FHP reports that as of Thursday morning, Turner remains in serious condition at Bayfront Health.
Comments
comments