Clearwater Police and Clearwater Fire & Rescue responded to the scene of a shooting with multiple victims near the intersection of Drew Street and U.S. 19. The call came in at 9:30 p.m. on Monday, March 8, 2021.
The four victims were shot while in one vehicle. The four victims were transported to local hospitals as trauma alerts. The most critically injured victim was flown by Air Life 3 to St. Joseph's Hospital in Tampa.
The incident occurred in the southbound lanes of the U.S. 19 access road just north of Drew Street. That's when the suspect vehicle pulled alongside the victims' vehicle and someone fired more than a dozen times into the vehicle before fleeing the scene.
The suspect car is thought to be a black vehicle similar to a Nissan Altima with faded paint on the hood. It has silver rims, dark tint and dual exhaust pipes. The vehicle was last seen headed west on Drew Street.
One of the occupants of the victims' car, 18 year-old Ivon Cobbs, died after being flown to St. Joseph's Hospital in Tampa. Another occupant, 31 year-old Marshae Walton is in critical condition at Bayfront Health St. Petersburg. Two others inside the car, 24 year-old Yvonne Sanders and 24 year-old Evers Maxie also were shot. Sanders is in serious condition, while Maxie is in stable condition at Bayfront.
Detectives believe that the victims were targeted and that the shooting was not a random act.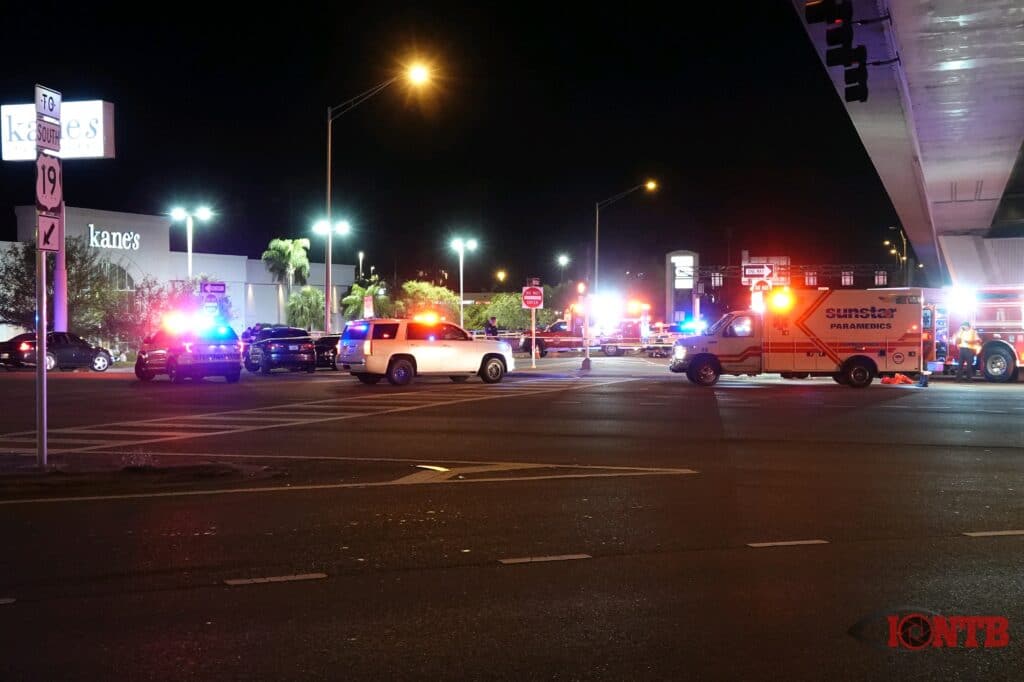 Anyone with information on this case should call Clearwater Police at 727-562-4242.
Additional information will be added when made available by police.
Video from the scene of the shooting