Investigators responded shortly after 6 a.m. on Monday, September 21, 2020, firefighters responded to a car fire on the Pinellas Trail behind the Twin Brooks golf course near 22nd Ave., South and 41st St. S.
A cyclist discovered the burned car on the Skyway Trail of the Pinellas Trail Network, near the Twin Brooks golf course.
After the fire was out, firefighters discovered a body in the trunk.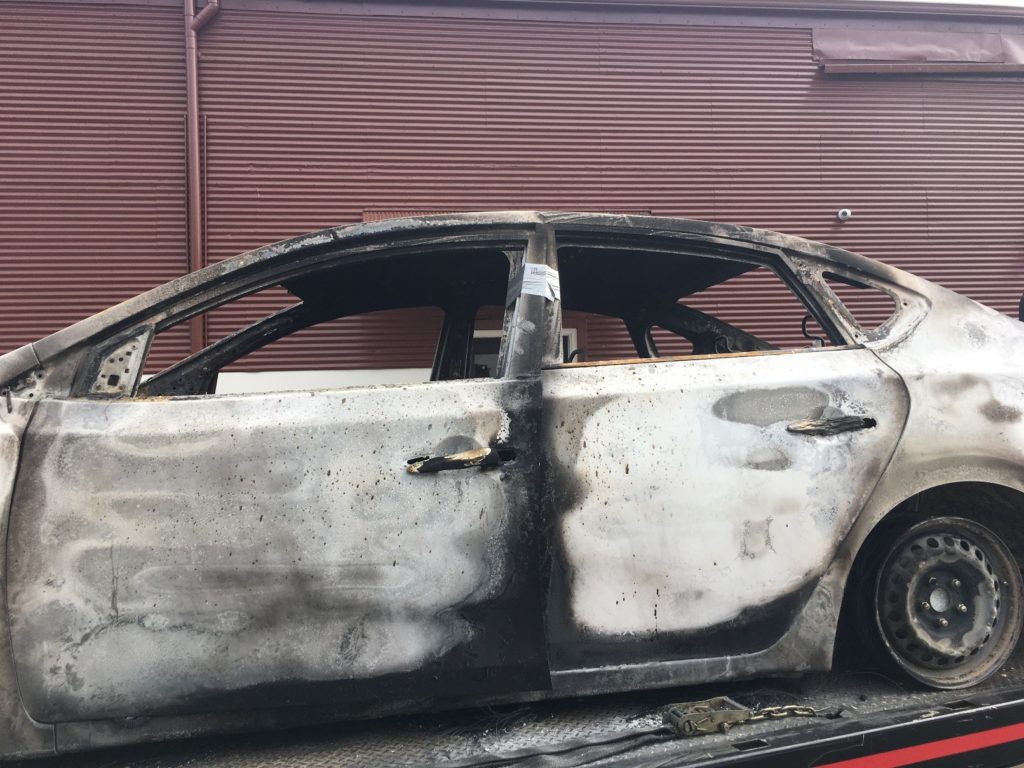 The victim was identified through dental records and determined to be 55 year-old Jesus Manuel Tavarez-Soto. The burned vehicle, a 2014 black Nissan Sentra, was registered to the victim.
Continued collaborative efforts between the Gulfport Police Department and the St Petersburg Police Department have identified a suspect in this case.
On May 26, 2021, the suspect, identified as 34 year-old Andy R. Bryant, was arrested. He was charged with Arson and Abuse of a Dead Human Body. Homicide charges were not brought against Bryant because the investigation, coupled with the autopsy and toxicology reports, did not support that charge.
The investigation supported the fact that the victim died from other means and that Bryant disposed of the body by placing it in the trunk of the vehicle and burning them both. Bryant confessed to Gulfport detectives of locating the victim deceased and disposing of the body in the above manner.
According to arrest documentation, Bryant was in possession of the vehicle up to the day prior to the arson. The keys for the vehicle, along with a lighter, were located near the burned vehicle. DNA was located on both of the items that identified Bryant as a subject of interest. Detectives also indicated there is evidence between the two acquaintances over borrowing and returning the Nissan Sentra. Bryant admitted to arson and detectives determined that he had severe burns on the lower half of both legs that were consistent with the time from of the arson.
Based on the condition of the skeletal remains found in the trunk, no evidence was identified showing trauma at or around the time of death according to the forensic anthropologist.
At this time, the medical examiner's office has listed the cause and manner of
death as undetermined.
Bryant is currently being held in the Pinellas County Jail with a $500,000
bond.