The Florida Highway Patrol investigating a fatality crash that occurred at Tampa Road and Lake St. George Drive in Palm Harbor.
The crash occurred shortly before 11:30 a.m. on Friday, October 18, 2019.
According to FHP, the crash involved three vehicles. The two other drivers were transported to the hospital with non life threatening injuries.
According to investigators, 43 year-old Stephanie Tunender of Palm Harbor was traveling westbound on Tampa Road, west of Lake St. George Drive in a 2017 Volkswagen Sedan.
Two other vehicles were traveling eastbound on Tampa Road in the center and inside lanes.
For unknown reason, the Volkswagen departed the westbound lanes and crossed the center median break at the entrance to the Shoppes At Cloverplace.
The Volkswagen entered the path of and collided with the front of a 2017 Nissan SUV in the center eastbound lane.
The Toyota Minivan then collided with the rear of the Volkswagen as it rotated from the first impact.
Tunender suffered fatal injuries at the scene of the crash.
FHP reports Tunender was not wearing a seatbelt at the time of the crash.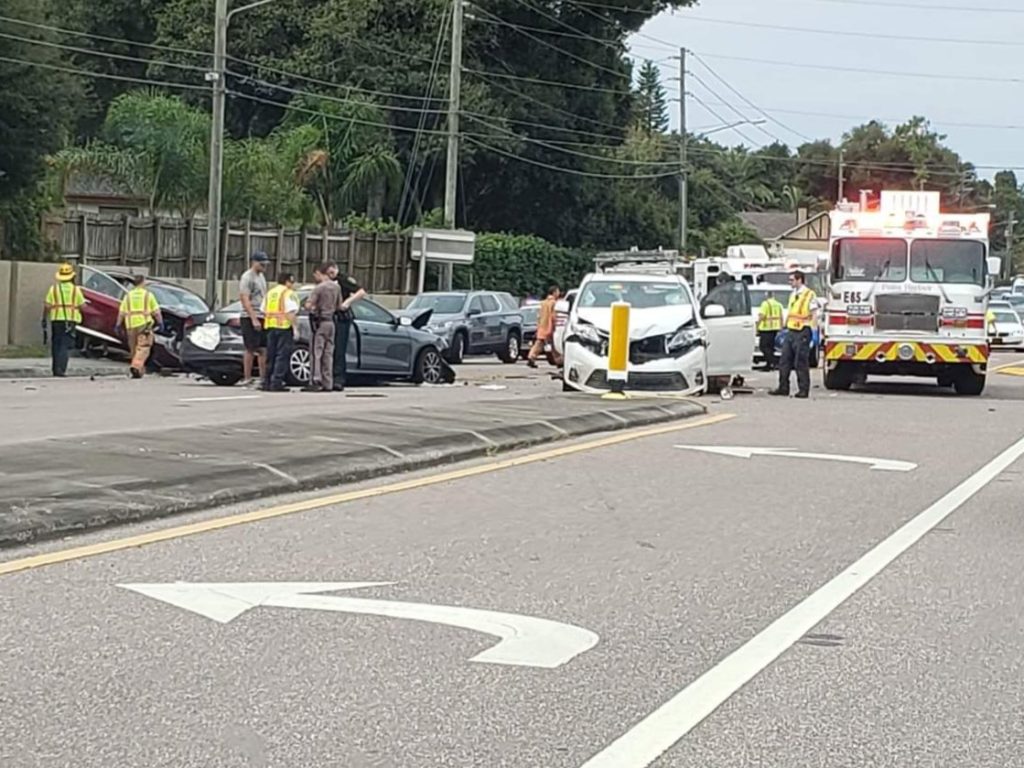 Eastbound lanes of Tampa Road were blocked due to the crash. Motorist should avoid the area and expect delays.
Information will be updated as received from FHP.