Largo Woman Crashes Car With Children in the Car, Arrested for DUI
Troopers from the Florida Highway Patrol (FHP) arrested 28 year-old Ashley Spano of Largo for DUI and Child Abuse.
Spano was involved in a vehicle crash at approximately 9:33 p.m. on Saturday, November 24, 2018.  Spano rear-ended a Honda sedan on Starkey Road just south of Ulmerton Road.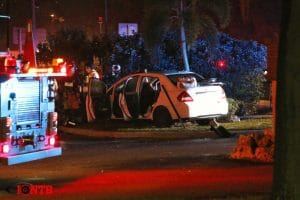 Following the impact, Spano's vehicle jumped the median crossing all northbound lanes on Starkey Road.  Her car ultimately ended up in the bushes on the east side of the road at 133rd Avenue.
FHP made contact with Spano following the crash who was described as uncooperative and belligerent.  Troopers noted the smell of alcohol, slurred speech, along with glassy/watery eyes.
According to the arrest affidavit, Spano "would not listen or comply to commands given."  She refused to provide a breath sample to measure alcohol concentration.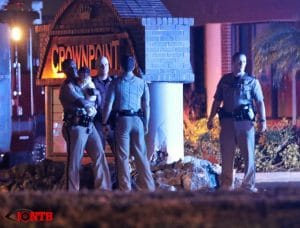 Spano had two children in the vehicle at the time of the crash.  One child, approximately 1 year-old, was picked up by what appeared to be family members shortly after the crash.  According to a witness, the second child was transported to a local hospital with minor injuries.
No other injuries were reported including the teen driver of the Honda.
Spano was booked into the Pinellas County Jail.
Comments
comments