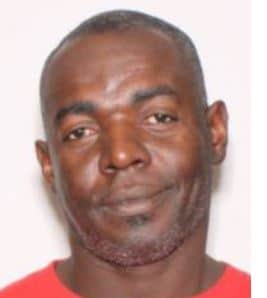 Suspect Linked to Shooting Death of Woman in Pinellas Park Dead After Police Shooting
Update: 45 year-old Steven Brooks was killed following a pursuit in the South Strabane Township area of Pennsylvania that ended in police gunfire.
Brooks was located traveling in a stolen vehicle on a ramp at the north junction of Interstate 70 in South Strabane at approximately 11:22 p.m. on Thursday evening.
Brooks was traveling a white pickup truck with Alabama plates driving in an erratic manner.  One troopers were able to stop Brooks, he fled the traffic stop traveling in the wrong direction on Interstate 70.  After crashing the truck, he fled on foot.  He was armed with a stolen 40 caliber Beretta handgun with 10 rounds. The troopers gave repeated commands for Brooks to drop the handgun but instead he reportedly turned in the direction of the Troopers.
Both Troopers fired multiple shots from their Sig Sauer 45 caliber department issued weapon. Brooks died at the scene.
——————————————————
Police are currently involved in a manhunt for the subject linked to the shooting death of Caroline Morton-Hicks as she was leaving orchestra practice in Pinellas Park in February.
Pinellas Park Police are confirming that the suspect in the murder of Caroline Morton-Hicks is currently being sought after in Harvest, Alabama which is a small town north of Huntsville.
Ms. Morton-Hicks had been shot to death on February 12, 2018 after she finished an orchestra practice.
After conducting an extensive investigation, Pinellas Park Police had recently obtained an arrest warrant for 45 year old Siddeeq Ma'Shooq, who is also known as Steven Brooks of St. Petersburg, FL.
Through investigative techniques investigators had been able to locate a possible location of Ma'Shooq in Harvest, AL last night.
Caroline Morton-Hicks was the landlord for Brooks. Eviction paperwork due to unpaid rent payments are still active in the courts.
Comments
comments