Wrong Way Driver on Courtney Campbell Causeway Arrested for DUI
Updated: November 18, 2017 – 7 a.m.
The wrong way driver that caused a serious injury multi-vehicle crash on the
Courtney Campbell Causeway has been arrested.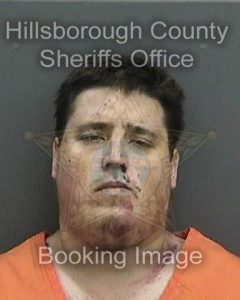 26 year-old Collin John Cole was traveling was traveling west on the Courtney Campbell Causeway in a Ford F150 and struck the rear of a Hyundai Santa Fe just east of Ben T Davis Beach.
According to Tampa Police, Cole did not stop and fled west on the Courtney Campbell Causeway in the eastbound lanes driving the wrong way.
Approximately 1500 feet to the west of Ben T Davis beach, the Ford F150 struck the front of a Ford Mustang and continued westbound striking a Honda Pilot in a head-on
collision.
The Ford F150 deflected off of the Honda Pilot and caused a second head-on collision with a Honda Accord.
Cole has been charged with the following: DUI with Serious Bodily Injury (2 cts); DUI with Property Damage; Leaving the Scene of a Crash with Damage.
One crash victim remains in critical condition and another is in serious condition.
=====================================================
Previous Posting below
Tampa Police  are on-scene of a multi-vehicle traffic crash on the Courtney Campbell Causeway located in the eastbound lanes midway between the Ben T. Davis Beach entrance and the boat ramp entrance.
At least one driver is currently listed in serious condition and several other drivers/passengers were also transported to hospitals with less severe injuries.
Although still early on in the investigation it does appear that one of the involved vehicles was traveling in the wrong direction (traveling west in the eastbound lanes) against oncoming traffic. Investigators are working to determine if alcohol played a role in this crash.
As of midnighy, all eastbound lanes of the Courtney Campbell Causeway are currently closed on the Pinellas county side of the bridge span. Only one lane of westbound traffic is currently open and traffic is moving very slowly through the scene.
Motorists are encouraged to use an alternate route until the scene is cleared.
Original Article below
Units from both Pinellas and Hillsborough County are currently on-scene of a multiple vehicle crash on the Courtney Campbell Causeway.
The 7-8 vehicle crash occurred at approximately 10 p.m.
Initial information indicates that the crash occurred in the eastbound lanes and may have involved a wrong-way driver.
There are have been trauma alert declarations along with extrications ongoing.
Avoid travel on the Courtney Campbell Causeway.