Clearwater Police and Clearwater Fire & Rescue are on scene of a crash with multiple victims with serious and or critical injuries.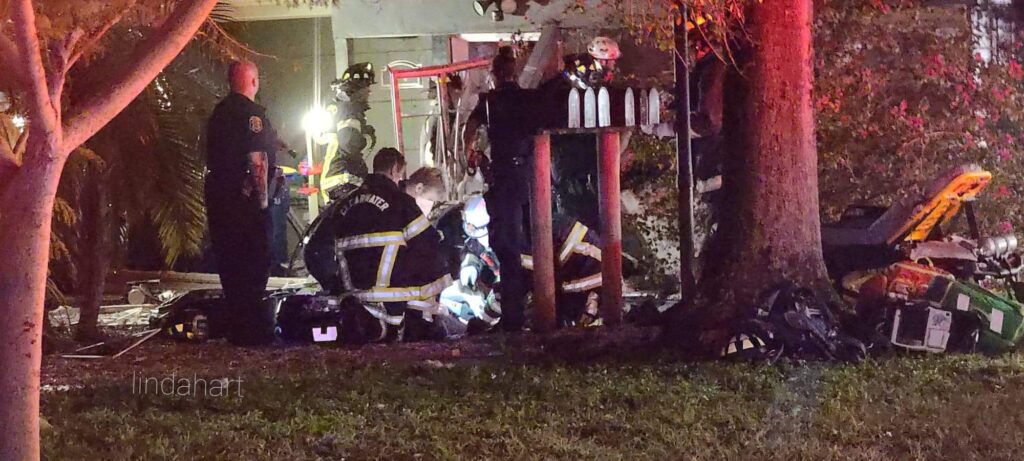 The call came in at 4:18 a.m. at 16 N. Highland Ave after a 2006 Pontiac G6 crashed into a residence.
Some of the victims had to be extricated from the wreckage by firefighters. The residents were away at the time the home was struck. Crews from the technical rescue team were also dispatched to the scene to prevent collapse of the home.
Due to poor weather conditions, medical helicopters were unable to fly. Four patients were transported to local hospitals as trauma alerts. All four suffered serious or critical injuries, according to police.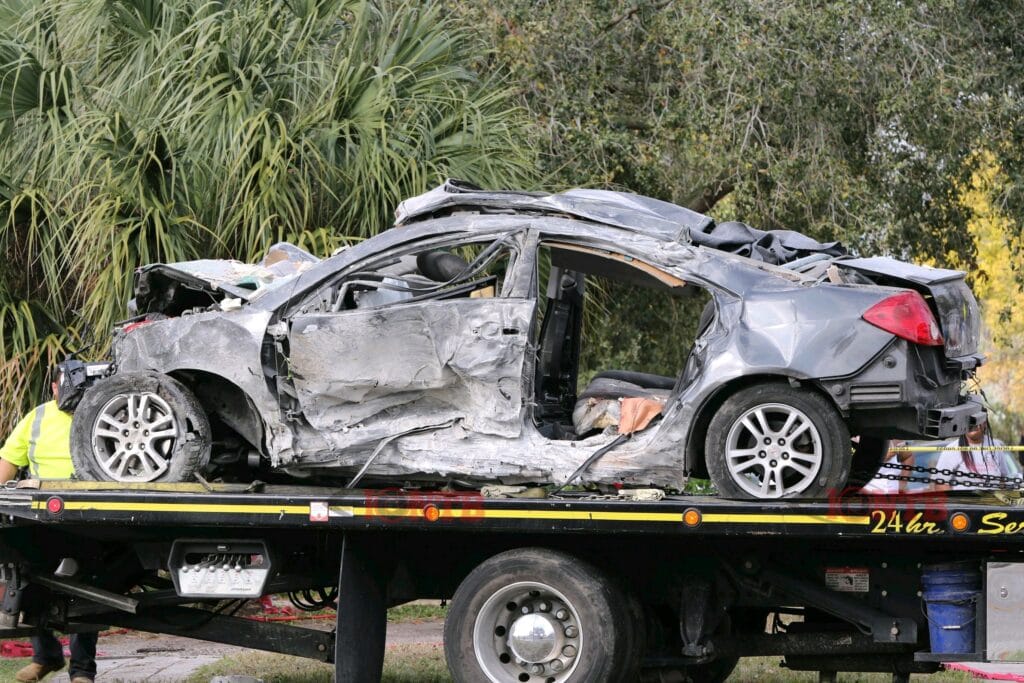 The driver has been identified as 24 year-old Aaron Jackson.
The passengers in the car were 21 year-old Brittania Hawk, 32 year-old Yancy Perry, and
20 year-old Desyre Thomas. Jackson and Perry were transported to St. Joseph's Hospital, while Hawk and Thomas were taken to Bayfront Health St. Petersburg.
Earlier live video from the scene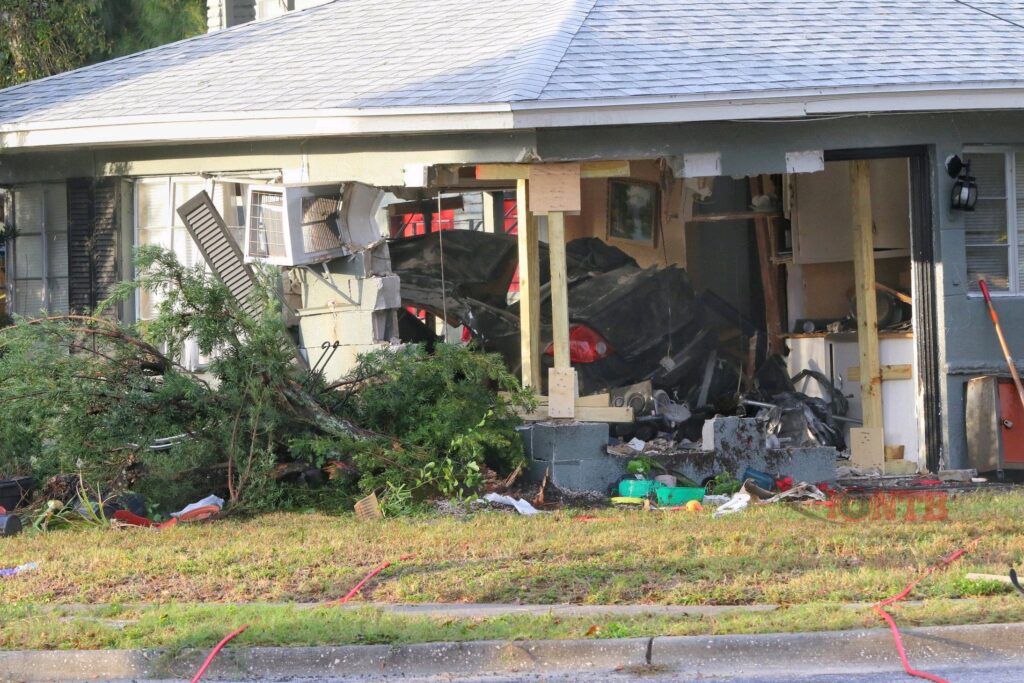 Video from the scene of the crash