Largo Police Officer Expected to Make Full Recovery Following Crash That Killed 36 Year-old Largo Man
The Largo Police are investigating a traffic crash involving a Largo Police cruiser and a 2010 Jeep Wrangler in the area of 3660 East Bay Drive in Largo.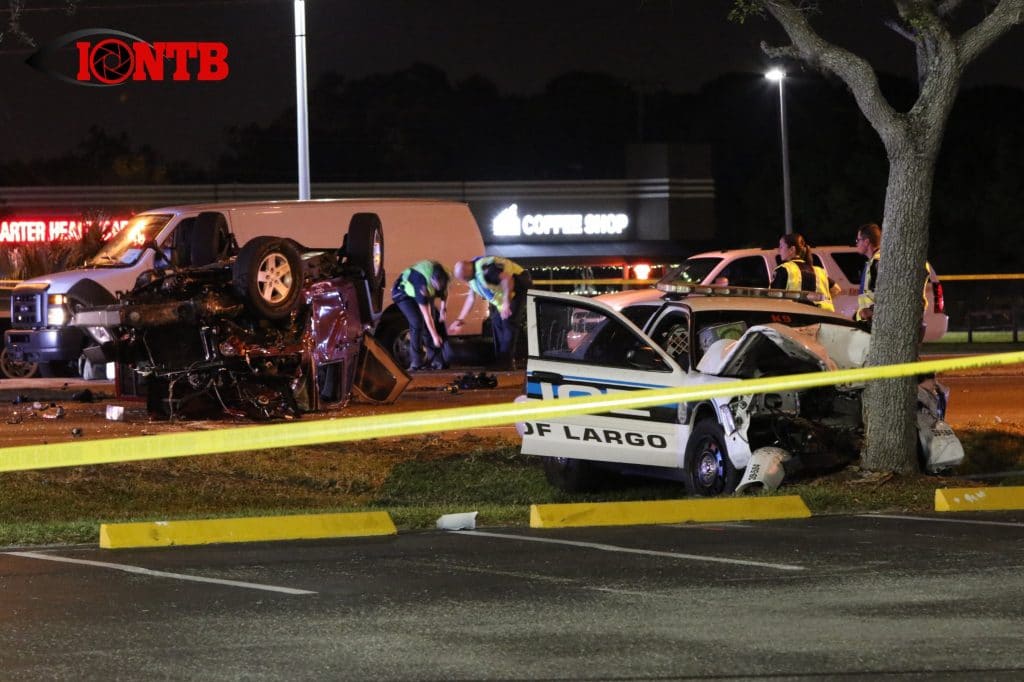 The fatality crash occurred at approximately 10:18 p.m. on Saturday, May, 5, 2018.
The Largo Police Department responded to a crash involving a Largo Police cruiser and a 2010 Jeep Wrangler Unlimited.
According to investigators, K9 Officer Thomas Dziamba was traveling eastbound on East Bay Drive in the 3600 block. Ofc. Dziamba was responding to a domestic disturbance where the suspect had kicked in the front door to the victim's home and was currently inside.
Ofc. Dziamba, who was en route to the emergency call with K9 Drax, had his marked K9 car's overhead lights and siren activated. The Jeep, driven by Christopher Griffin, 36 years of age, drove south and entered East Bay Drive into the path of the K9 cruiser, according to witnesses.
Griffin was not wearing a seatbelt and was ejected from his vehicle. He was pronounced deceased at the scene.
Ofc. Dziamba is 34 years of age and has worked as a Largo officer for three years. Ofc. Dziamba suffered a serious injury and was taken to a local hospital. He is now at home and expected to make a full recovery. K9 Drax was uninjured.
Alcohol influence is being investigated in this crash.
Griffin lived at the Columns of East Bay Apartment complex just north of the crash scene according to an arrest record for DUI last year. That case was still progressing thought the court system.
Video from scene of the crash
Largo's Traffic Homicide Unit arrived on-scene and is investigating this crash.
East Bay Drive was closed between Keene Road and Belcher Road during the investigation.
[gmap-embed id="23167″]
Photos from the scene
Updated: May 6, 2018 – 8:35 a.m.