Paraglider Injured After Striking Powerline in St. Petersburg
St. Petersburg Fire Rescue was dispached to the area of 60th Street and 1 Ave N at approximately 9 am on Tuesday, September 26, 2017.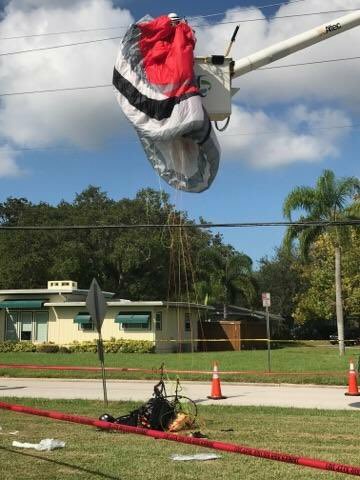 Crews found a middle aged male paraglider tangled up in powerlines. The paraglider appears to have been powered by a paramotor.
He did receive electrical burns to his lower extremities and was trauma alerted to Bayfront Health St. Petersburg.
A small number of people in the immediate area were left without power. Duke Energy arrived on-scene to remove the device from the lines and restore power to the area.
Updates when available.