Pasco Deputies Searching for Man Who Fired a Shotgun Blast into a Vehicle at a Lutz Intersection Injuring Two People
Update: August 5, 2018
According to the Pasco County Sheriff's Office, the 2006 Chrysler 300 was recovered in Tampa.  Luis Raymond Brito remains at large and should be considered armed and dangerous.
————————————–
Pasco deputies are investigating a shooting that occurred at approximately 9:43 p.m. on Friday, August 3, 2018 in Lutz and have identified a suspect.
Their investigation has revealed that female driver and male passenger were at a four way stop at Lake Como and Moss Branch when they encountered another vehicle driving without its lights on.
Police say, the female driver flashed her vehicle lights at the other vehicle as a means to indicate that that vehicle's lights were not on. As both vehicles passed through the intersection, the suspect in the vehicle fired a shotgun blast at the victim's vehicle. The female suffered minor injury to her arm but the male received serious damage to his face from the blast. His injury is not believed to be life-threatening.
Police are not releasing the names of the victims at this time.
The suspect is believed to be 49 year-old Luis Ramund Brito, with a last known address
of 4330 Lobo Lane, Lot 6, Land O' Lakes.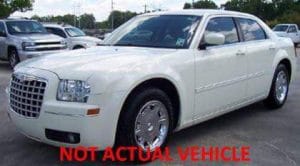 He was driving a 2006 white Chrysler 300. He is described as a Hispanic male, 5 feet 7 inches tall and weighing 177 pounds, with brown hair and brown eyes.
Anyone who sees him or knows his whereabouts should call 911 immediately. He should be considered armed and dangerous.
A reward from Tampa Bay Crimestoppers is available for information that leads to the suspect's arrest.
[gmap-embed id="24452″]