St. Petersburg Police continue to investigate a crash that killed a pedestrian on Central Avenue. The 19 year-old driver has been arrested for vehicular homicide.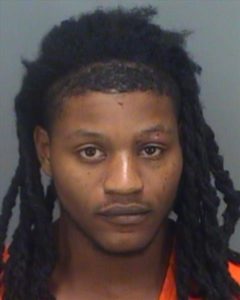 Police say, the crash occurred shortly before 4 p.m when a black Mercedes sedan struck another vehicle on Central Avenue near 58th Street. The 2007 Mercedes was operated by 19 year-old Anthony Seafus of Gulfport. He was driving westbound on Central Avenue and hit a vehicle at 49th Street and drove off at a high rate of speed.
According to police, Seafus ran the red light at 58th Street. While in the intersection, a Hyundai Sonata headed southbound on 58th Street, struck the Mercedes.
The Mercedes then struck a pedestrian who was in the crosswalk. The pedestrian, who died at the scene, has been identified as 70 year-old Margaret Waller.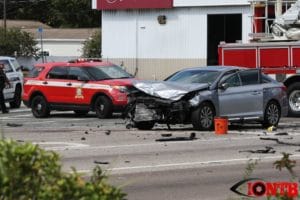 Seafus was transported to Bayfront Health St. Petersburg with non life-threatening injuries.
St. Petersburg Police say that Seafus was arrested on charges of vehicular homicide and leaving the scene of a accident.
The intersection of Central Avenue and 58th Street remained closed for several hours for the investigation.
All new information will be brought to you here on IONTB.com.