Pinellas Park SWAT Team Arrest Wanted Fugitive Out of Miami-Dade
Updated: June 29, 2017
On Wednesday, June 28, 2017, Pinellas Park Police conducted a high risk warrant service at the Carolwood Apartment complex at 4071 76th Ave N.  They were assisted by Largo Police, Pinellas County Sheriff's Office, and Pinellas Park Fire Department.
This all began about 10 p.m. with the suspect being taken into custody at about 1:20 a.m.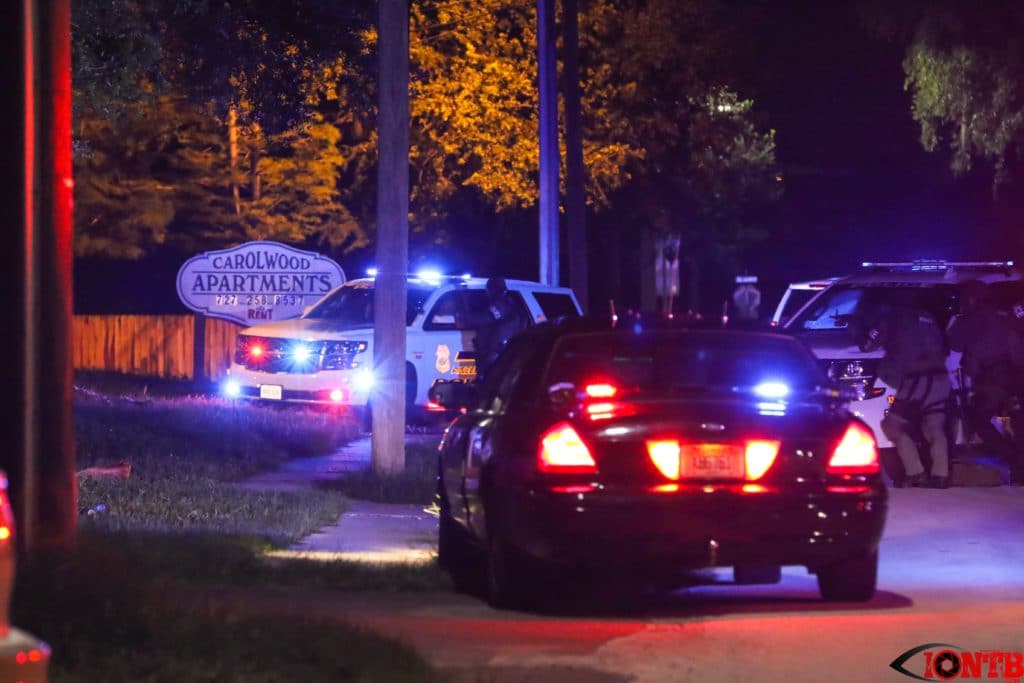 According to Pinellas Park Police, detectives received information that a fugitive from Dade County, 29 year-old Usmael "Mylo" Carvajal, was
possibly in the Pinellas Park area. Detectives and the agency's SWAT Team responded to an apartment at 4071 76th Ave N in search of the suspect.
During the search, it became evident that the suspect had likely entered into an attic crawl space above the apartment in an attempt to evade apprehension.
In addition, some indications were that Carvajal may have used the attic crawl space to make his way into another apartment within the 11 unit building.
Due to the nature of Carvajal's charges, an evacuation of surrounding apartments was conducted and residents were kept from the area for several hours as officers executed a methodical search for the subject.
At around 1:20am, Carvajal was located hiding in an attic crawl space above the apartment he was staying in.  He was taken into custody without incident.
According to the Miami Herald, on June 13, 2017, Carvajal and another man forced their way into a Miami-Dade home.  The homeowners had three sleeping children in the home and were forced to open their safe. The men left with an undisclosed amount of money.
One of the robbers wore a police vest and a badge, and the other wore a long sleeve shirt with the words "police" on the sleeves.
He is currently being held in the Pinellas County Jail with Outstanding Warrants for – Armed Robbery with a Firearm, Armed Burglary,
Impersonating and Officer, and Felon in Possession of a Firearm.
Some residents in the area were evacuated as officers searched multiple apartments inside the complex.
Comments
comments