Officers from the Largo Police Department and Fire Rescue responded to a three vehicle traffic crash at the intersection of East Bay Dr and 8th St NE at approximately 1:55 a.m. on Saturday, December 4, 2021.
Investigators say that 18 year-old Marino Ceballos-Hernandez of Pinellas Park was operating a 2008 Toyota Rav4 eastbound East Bay Drive at a high speed.
Ceballos-Hernandez approached a vehicle in front of of him in the median lane. As he attempted to pass the vehicle, the Toyota struck the vehicle.
Ceballos-Hernandez veered right to the curb, before overcompensating and crossing all of eastbound traffic and entering westbound East Bay Dr traffic. Once there, the Toyota struck a red 2015 Nissan Rogue head on, killing the driver and seriously injuring the passenger.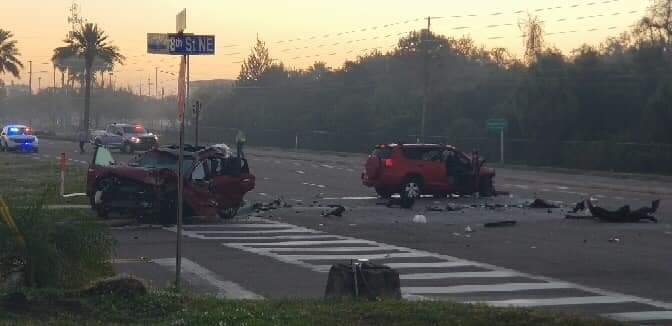 Both Ceballos-Hernandez and the passenger of the Nissan were transported to local hospitals for their injuries.
Ceballos-Hernandez exhibited signs of impairment and the criminal investigation continues. A blood draw at the hospital showed Ceballos-Hernandez had a blood alcohol concentration of .137.