The St. Petersburg Police Department continues to investigate after receiving calls about shots fired 
in the 3900 block of 10th Ave S.
The call for service came in at approximately 9:45pm on Tuesday, May 14th, 2019.
Police say a short time later, a vehicle crashed near 5th Ave S and 16th St.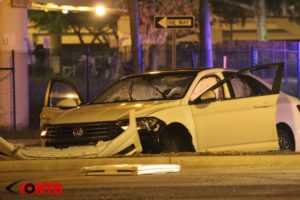 A man suffering from a gun shot wound was found inside the vehicle and was transported to the hospital with non-life threatening injuries.
The investigation continues.