St. Petersburg Police are only releasing limited information in the incident that led to the shooting death of a 36 year-old pregnant woman.
At approximately 10:40 a.m. police were were notified that a pregnant woman had been shot at 4308 Trout Dr. SE.
That woman has been identified as 36 year-old Joi Nicole Spence who was seven months pregnant.
She was transported to Bayfront Health Hospital where she was pronounced dead.
The infant was delivered and remains in critical condition at All Children's Hospital.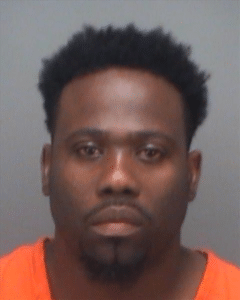 Kamion Kemarley Spencer was arrested and charged with manslaughter in the shooting death of his pregnant wife, Joi Spencer.
Police say that she was shot one time in the chest. Officers arrived onscene and began to administer CPR while awaiting arrival of fire rescue crews.
According to the arrest affidavit, Spencer admitted to pointing the gun at his wife and the gun discharged. 

The investigation into the shooting continues.