Red-Light Runner Kills Seminole Woman in Vehicle Crash on Park Boulevard
A Seminole woman, 80 year-old Gloria Kaminski, was killed in a vehicle crash at the intersection of Park Boulevard and 125th Street.
The crash occurred at approximately 6:40 p.m. on Monday, August 20, 2018.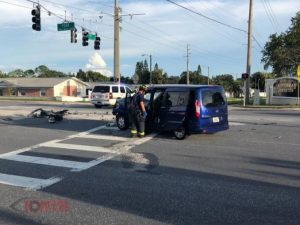 The driver of a Ford van, 46 year-old Robert Hak, as traveling westbound on Park Boulevard.
Kaminski was traveling on 125th Street attempting to make a left turn at the intersection in a 2005 Chevy Malibu.
According to the Florida Highway Patrol (FHP), Hak failed to stop at a red traffic signal, entered the intersection, and into the path of Kaminski's Chevy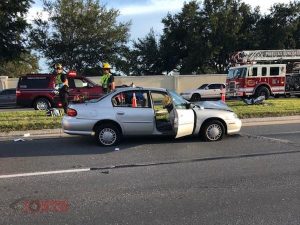 The front of the van collided with the left side of the Chevy.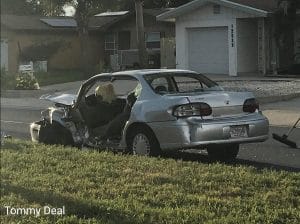 Multiple units from the City of Seminole worked to free Kaminski from the damaged vehicle and requested a medical transport helicopter given the extent of her injuries and time needed to free her.
She was flown to Bayfront Health St. Petersburg where she died from her injuries sustained in the crash.
Hak was transported to a local hospital with minor injuries.
Troopers cited Hak for failure to stop at a red light.
Alcohol did not appear to have played a role in the crash according to the FHP.
A GoFundMe account has been set up for Gloria Kaminski at the following LINK.
Comments
comments