On July 9, 2019, the Office of the State Attorney (SAO) released their findings following an investigation into a officer involved shooting in Clearwater.
Today, the Clearwater Police made the report available to the public.
Below the letter detailing the findings of the SAO.
cpdsao_compressed

Below is the original post related to the shooting that claimed the life of 39 year-old Bryan Bernard Wallace .
Clearwater Police are currently investigating after a man was fatally shot near the intersection of LaSalle St and MLK.  The shooting occurred at approximately 7:12 p.m. on Saturday, June 8, 2019.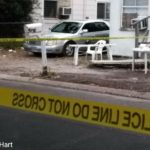 Clearwater Police were called to a disturbance at 1008 LaSalle St.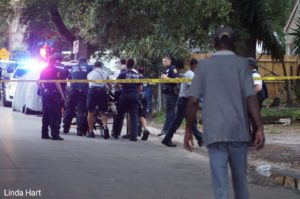 During the investigation an officer shot a male subject.
The investigation into Saturday night's shooting is still in the preliminary stages and is still being actively investigated by the Pinellas-Pasco State Attorney's Office and the Clearwater Police Department. 
Clearwater officers first responded at 6:27 p.m. to the area of North Martin Luther King Jr. Avenue and LaSalle Street after a report of a man waving a gun in a threatening manner in the area of a crowd.  Officers arrived and circulated the area for more than 30 minutes looking for the man but did not locate him at that time.

At 7:09 p.m., while still in the area, officers received information about the same man with a gun near the original call location. Two officers saw an individual matching the description of the man, identified as 39 year-old Bryan Bernard Wallace of Stevenson Drive. 
Officers report they gave commands to Wallace and during this contact, a gun fell from his waistband.  Wallace began to reach for the gun despite being given instructions to stop. In fear for their own safety and the safety of others in the area, the two officers then fired their weapons.

Wallace died after being taken to Morton Plant Hospital.

The investigation is ongoing.  The officers, Justin Buis and Michael Diaz, are on administrative leave pending the outcome of the investigation, which is standard procedure. Both have been with the agency for a year.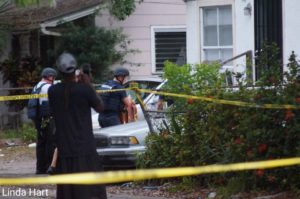 No officers were injured during the call.
Wallace has nearly a dozen prior arrests in Pinellas County on charges ranging from drugs to the felonious possession of a firearm. 
Wallace was released from the Florida prison system in October of 2018.