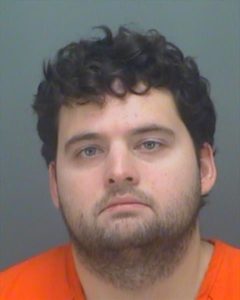 Detectives are investigating a shooting that left one man dead and one deputy injured in unincorporated St. Petersburg.
At approximately 9:05 a.m. on Wednesday, March 15, 2017, deputies were dispatched to 5157 80th Way North, after 63 year-old Susan DiFabbio called 911 because of an argument she had with her son, 24 year-old Jeffrey Falsey, the suspect.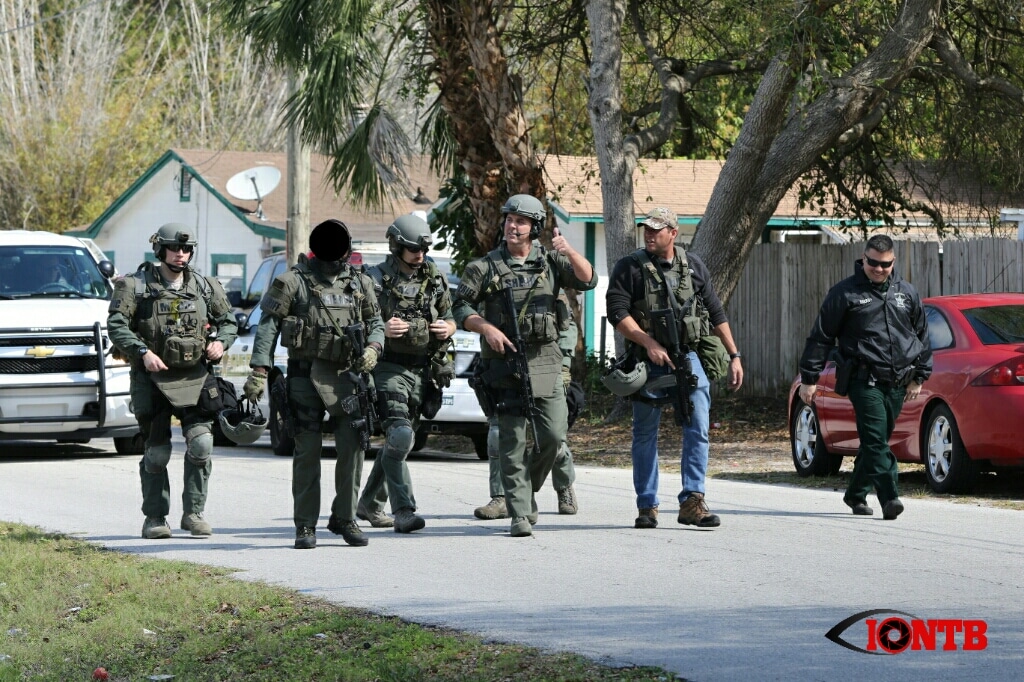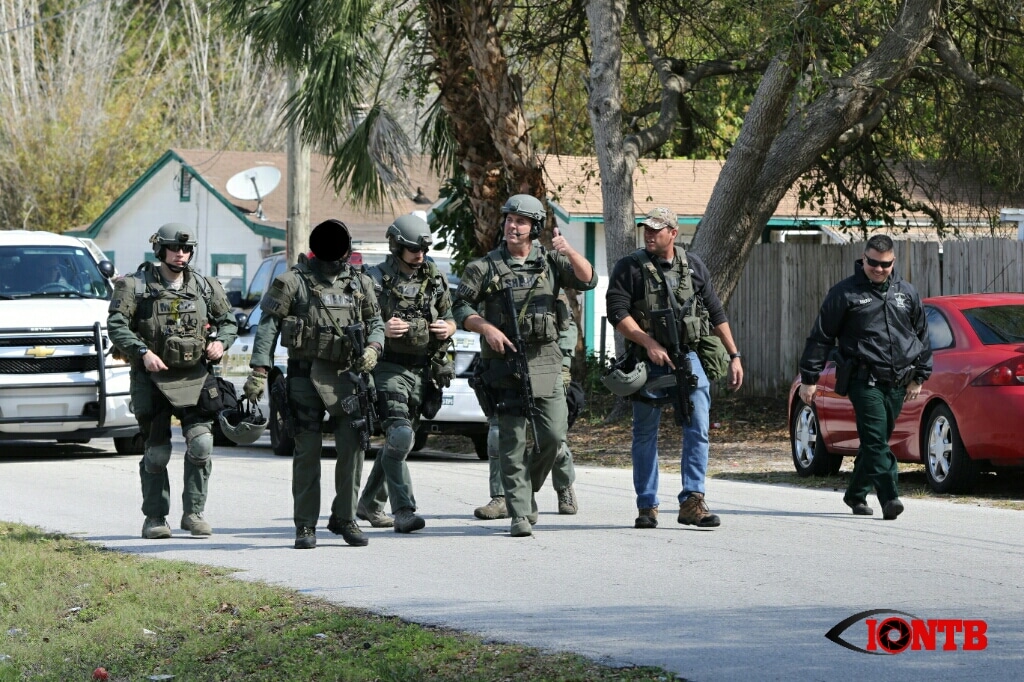 When deputies arrived, DiFabbio exited the residence and walked toward the deputies. Deputies proceeded to the residence and knocked on the door. No one answered but the deputies heard someone yell for them to come in. Deputies did not enter for officer safety reasons and instead began to talk to the individual through the door.
Suddenly, a significant number of gunshots rang out from the residence toward deputies. Deputies immediately retreated. One deputy went north and one went south; both deputies were pinned down behind cars while shots were fired at them.
When Deputy Ficocelli went back to his car for his patrol rifle, a round struck him in the back of his leg. Approximately 30 rounds were fired at deputies with semi-automatic weapons.
The SWAT team arrived and were able to secure the scene. The Negotiator Response Team (NRT) established communication with Falsey and at that time, learned that Falsey had shot and killed Daniel Kulwicki inside the trailer. It was later determined that Kulwicki suffered a gunshot wound from a shotgun to the forehead.
Falsey had a volatile relationship with Kulwicki, his mother's fiance, who is a registered sex offender. Falsey surrendered following communication with the NRT and exited the residence at approximately 11:10 a.m..
Once Falsey surrendered and the trailer was cleared, several guns and ammunition were observed inside the residence. Falsey has a previous arrest history for domestic violence.
Falsey was taken into custody and charges are pending.
Deputy Ficocelli was transported to Bayfront Medical Center and is stable and in good condition.
======
24 year-old Jeffrey Falsey surrendered after killing mom's fiancé at a home in Lealman. Incident triggered when his mother would not go out and get donuts.
Update 11:19AM: One victim deceased inside the residence
=======
Update 11:13AM: SWAT situation in Pinellas: Subject now in custody but investigation continues.
=========
The Pinellas County Sheriff's Office is currently on-scene of a SWAT incident in the 5100 block of 80 Way N.
The incident began shortly after 9AM. Deputies encountered the man who is still continuing to fire shots from a rifle.