A large response of law enforcement officers from the Largo Police Department arrived in the 8 a.m. hour on Sunday, March 8, 2020 to a Largo apartment complex. The complex, Madision of Largo Apartment is located at 601 Rosery Road.
Officers attempted to get an adult male out of the apartment on his own. Eventually officers breached a window in the apartment to apprehend the subject.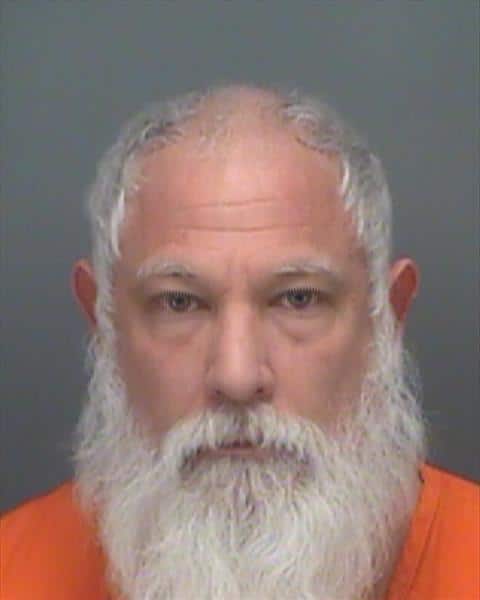 The man taken into custody has been identified as 41 year-old Anthony Charpentier of 601 Rosery Road. An officer from the Largo Police arrived to Charpentier's residence due to an outstanding felony warrant. The officer passed the apartment and located Charpentier outside his apartment. Charpentier retreated back to his residence and refused to exit. He only told officers to talk to his attorney.
Limited information is available regarding details the felony warrant. This warrant was for a Aggregated Stalking charge out of St. John's County, Florida.
Another resident of the apartment complex was arrested while officers were attempting to take Charpentier into custody. 57 year-old Eric Elsasser was arrested for resisting arrest without violence after police worked to evacuate neighbors in unsafe areas. Police say that Elsasser would not obey orders to return to this apartment and stop yelling at officers. They claim his actions were deterring officers from their investigation.