Teen Injured and Multiple People Detained in Incident on St. Pete Beach
Deputies from the Pinellas County Sheriff's Office responded to the area of 2200 Sunset Way in St. Pete Beach in reference to a possible in-progress burglary at about 11:18 a.m. on Saturday, August 12, 2017.
Multiple people fled from the residence as deputies arrived and seven people were detained.  It was reported at that at least one person was able to flee and additional resources were requested to assist. One teen female reportedly fell/jumped from the third floor of the residence into the swimming pool.  She was transported to Bayfront Health St. Petersburg for a medical evaluation.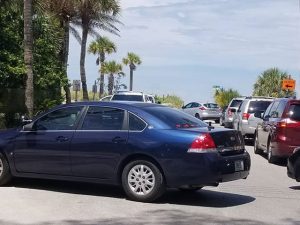 Deputies set up a perimeter and began searching for one unaccounted individual utilizing a K-9 and the "Eagle."
Updates will provided if any information is obtained from the Pinellas County Sheriff's Office.