Pinellas deputies have arrested three suspects responsible for multiple smash and grab vehicle burglaries in Pasco and Pinellas County
Posted: March 30, 2017 – 12:50AM
According to the Pinellas County Sheriff'so Office, on the afternoon of Wednesday, March 29, 2017, Pasco County deputies were tracking a stolen cellular phone that was taken during a smash and grab vehicle burglary in their jurisdiction.
Pasco deputies notified Pinellas deputies that the suspects were headed towards Pinellas County and were targeting day care center parking lots.
Pinellas deputies were searching for the suspects at about 5 p.m., when a citizen reported a smash and grab vehicle burglary that had just occurred at the Oak Crest Preschool, located at 1220 East Lake Road, in unincorporated Tarpon Springs.
Shortly after the vehicle burglary at the preschool, a Pasco County deputy located the suspect vehicle, a 2017 Chrysler van, parked near the intersection of McMullen Booth Road and State Road 580, in Clearwater. When deputies approached the vehicle, all three suspects fled from the vehicle on foot.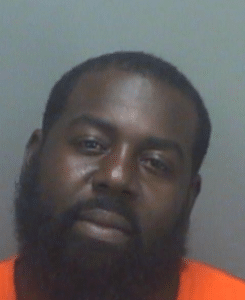 With the assistance of K-9 deputies and the Flight Unit, deputies apprehended all three suspects who were identified as, 22-year-old Jorge Burleigh, 28-year-old Whitney Smith, and 38-year-old Reginal Williams. Burleigh and Smith are from Hollywood, Florida. Williams is from Lauderdale Lakes, Florida.
Deputies found valuables and stolen property inside the suspect's van that belonged to the victims of the Pasco and Pinellas County vehicle burglaries. Deputies also believe they found personal property belonging to victims in other Florida counties.
Deputies say that Burleigh, Smith, and Williams were frequenting day care center parking lots looking for personal belongings and valuables such as purses, computers, or phones that were left unattended in victim's vehicles.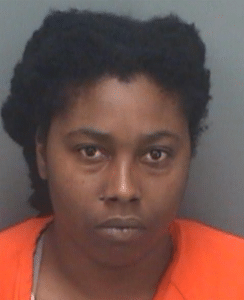 Smith and Williams were arrested and transported to the Pinellas County Jail without incident. Burleigh was transported to a local hospital for a minor injury he sustained as a result of a canine bite. Burleigh will be transported to the Pinellas County Jail after he is released from the hospital.
Burleigh, Smith and Williams have each been charged with one count of Burglary to an Unoccupied Dwelling.
Pasco County deputies have additional criminal charges for the crimes that occurred in their jurisdiction.
The investigation continues.