Troopers Investigating a Serious Injury Crash Between a Motorcyclist and Bicyclist in Seminole
Troopers from the Florida Highway Patrol (FHP) continue to investigate a serious bodily injury crash between a motorcyclist and a bicyclist.
The crash occurred at approximately 7:35 p.m. on Wednesday, November 7, 2018 on 102nd Avenue at 97th Street N.
Investigators say that 25 year-old Anibal V. De Los Santos of Largo was traveling westbound on 102nd Avenue in the center lane at an excessive rate of speed on a 2009 Honda CBR.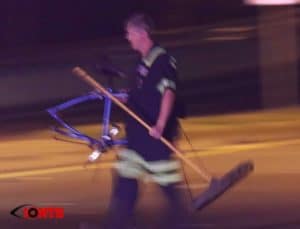 He collided with a bicyclist traveling in an unknown direction at the intersection at 97th Street N.  The bicyclist was identified as 28 year-old Edward Jablon of Largo.
Both De Los Santos and Jablon were ejected from their vehicles and transported to Bayfront Health St. Petersburg.
The preliminary report indicates that De Los Santos was wearing a helmet at the time of the crash and has serious injuries.  Jablon is noted to have critical injuries.
Troopers do not believe that the crash was alcohol related.
The investigation continues.
[gmap-embed id="25561″]