Troopers from the Florida Highway Patrol are seeking the identity of a driver that crashed a car into a Road Ranger on the Howard Frankland Bridge.
The crash occurred at approximately 2:31 p.m. on Friday, July 23, 2021.
The Florida Road Ranger, was traveling northbound on the bridge near Milepost 37, along the outside paved shoulder and coming to a stop to assist a disabled vehicle.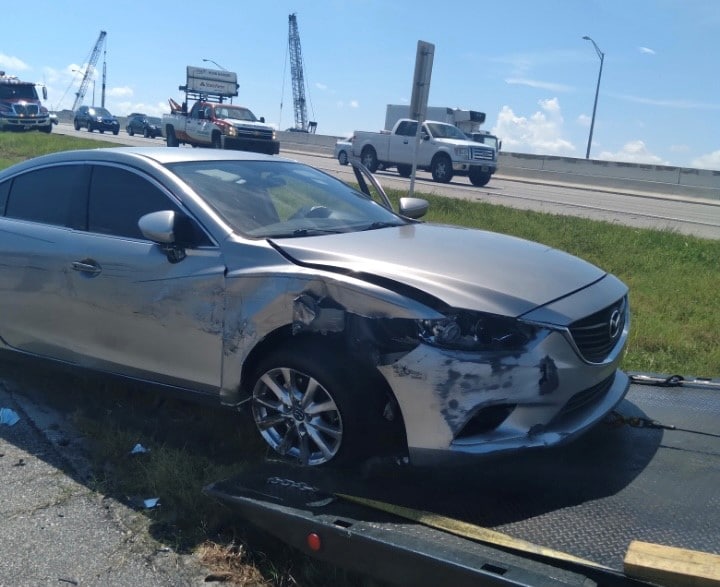 The female driver of a 2014 Mazda 6, was traveling northbound in the outside lane of I-275. Just prior to the 28 year-old male exiting the Road Ranger truck, the woman traveled partially onto the outside shoulder and sideswiped the Road Ranger's vehicle.
After the initial impact, the Mazda 6 traveled down the grass embankment and collided with a concrete barrier wall before coming to final rest. The driver exited the Mazda and entered a gray Nissan Versa driven by a heavy-set black male and left the crash scene.
Troopers say that the driver, who is not the owner of Mazda, was described as a white or Hispanic female with blonde hair.
The Road Ranger was transported to an area hospital with minor injuries, according to Troopers
Anyone with information regarding this incident or the suspect driver is asked to contact the FHP by calling *FHP or 813-558-1800 or Crime Stoppers at 800-873-TIPS.