On August 28, 2022, at approximately 9:43 p.m., officers and rescue personnel responded to the scene of a head-on crash in the westbound lanes of Bryan Dairy Rd between 66th Street N and Belcher Rd.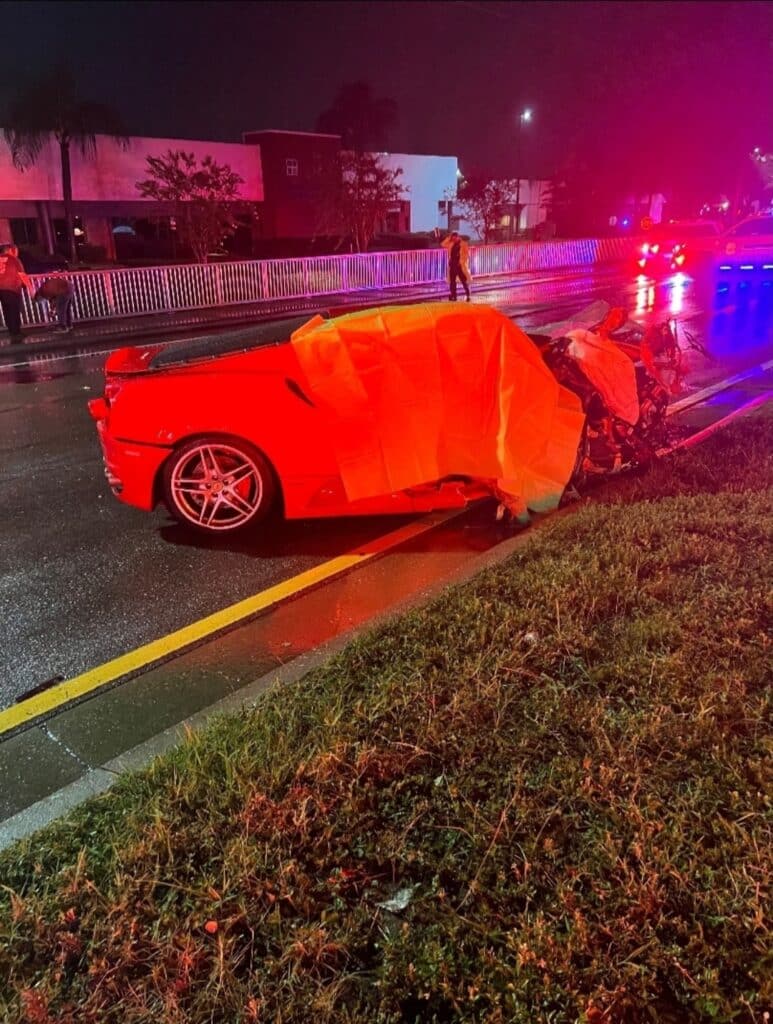 A red Ferrari, operated by a 67 year-old male from Largo, was traveling eastbound in the 7200 block of Bryan Dairy Road.
An Acura, operated by a 42 year-old male and Largo resident was traveling westbound.
Based on preliminary information, it appears that the Ferrari was traveling at a high speed while traveling eastbound on Bryan Dairy Rd, when for unknown reason, the driver lost control, spun out, and crossed
over the raised median, entering the westbound travel lanes and crashed into the Acura.
The driver of the Ferrari was ejected from the vehicle. Both the driver and his 56 year-old female passenger were pronounced dead at the scene.
The driver of the Acura was transported to Bayfront Health St. Petersburg with serious but non life-threatening injuries.
The next of kin notification is still pending at this time.
Anyone with information about this crash is asked to call the Pinellas Park Police Department.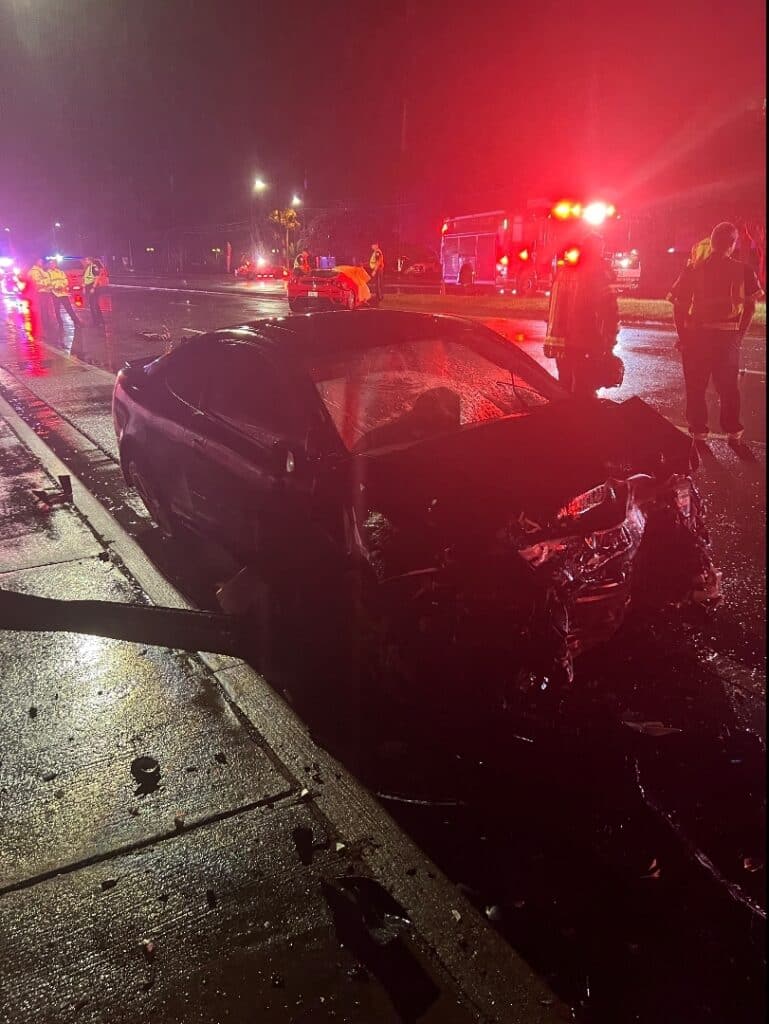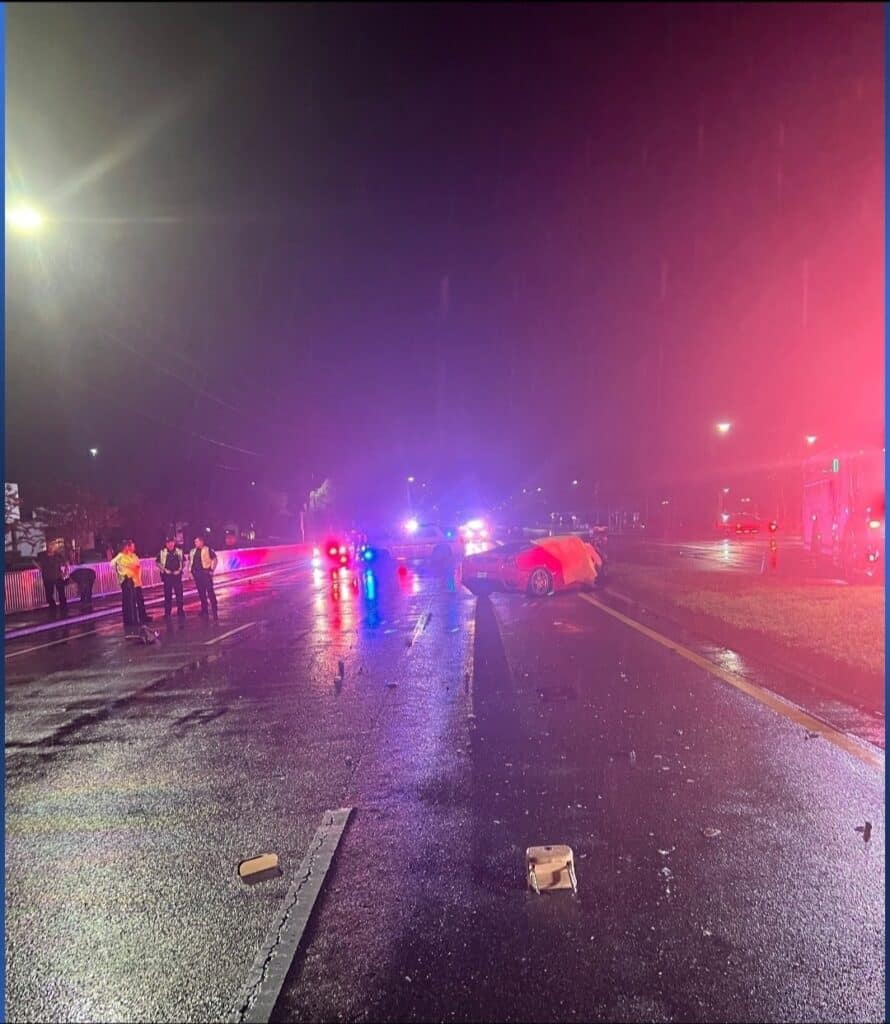 The roadway was closed for several hours while the investigation was conducted.