Three Arrested in an Attempted Murder and Kidnapping in Largo
The Largo Police Department has announced the arrest of the two remaining suspects in an Attempted Murder and Kidnapping case.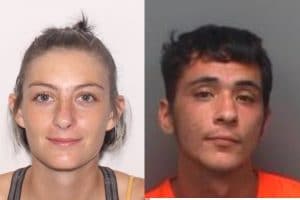 Rhionna Leann Anderson, age 24, and 30 year-old Derrick Heckman are in custody and facing charges of Kidnapping and Attempted Murder.
The Largo Police received a possible shots fired call at 260 3rd St NW on Wednesday, September 5, 2018 at approximately 11:12 a.m.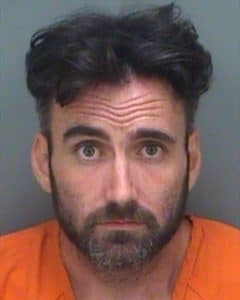 Police say that during an apparent drug related robbery, Anderson, Heckman, and 33 year-old James Heimrich duct-taped the feet and hands of victim, 28 year-old Timothy James Nichols and forced him into the back of a rented U-Haul truck at gunpoint.
Hearing that Nichols had freed himself from the tape, Anderson and Heckman opened the rear door of the truck. Nichols fled and Anderson fired a shot at him from a semi-automatic handgun, striking the victim in the left eye.
Nichols was admitted to Bayfront Health St. Petersburg and is expected to survive.
Heimrich is in custody and facing charges of armed kidnapping and attempted first degree murder.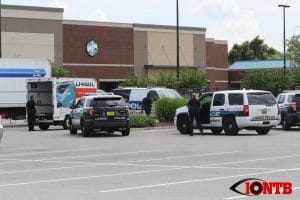 Anderson and Heckman, who fled the scene before LPD arrived, abandoned the U-Haul truck at Largo Mall, 10500 Ulmerton Road, following the shooting.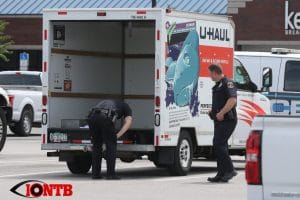 Rhionna Anderson and Derrick Heckman were captured just after midnight on Friday, September 7, 2018, in Ocala at a Days Inn.
The U.S. Marshals Service and Marion County Sheriff's Office assisted with surveillance and arrest of the pair for Attempted Murder and Kidnapping on Largo Police warrants.
Anderson and Heckman were in possession of two handguns and plane  tickets to California. They will be transferred from the Marion County Jail to the Pinellas County Jail in the coming days.
The Largo Police thanked both the Marshals and MCSO for their help in getting their suspects into custody.