As a result of a video released by Clearwater Police on Friday, two women were arrested. They are identified as 23 year-old Ashlyn Gomes and 31 year-old Ashley Gerber-Hammond
Gomes of Largo was charged with aggravated assault and retail theft and Gerber of unincorporated Pinellas County, was charged with retail theft.
The women were arrested late Friday just hours after their images were posted on social media.
The charges stem from an incident Sept. 24 at 7 Stars Wine and Spirits located at 1665 Gulf-to-Bay Blvd.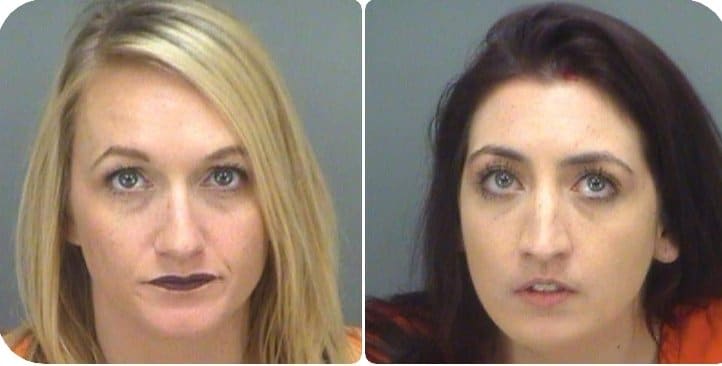 The two bought some items from the store but on the way out took a large bottle of vodka without paying for it. When store workers confronted the two about the theft, the confrontation turned violent.
Gomes swung the glass bottle of liquor at the employee's face, missing him. She then threw the bottle at the employee, also barely missing him. The bottle shattered on the floor and the suspects fled.
Police did not release the video in its entirely, only the footage needed to identify the suspects in the case.
The video, not publicly released, shows a physical confrontation which involved the clerks, the two women and an unnamed male. The confrontation ended with the clerk's usage of a chemical irritant which led to the suspects leaving the business. They fled the scene in a vehicle.