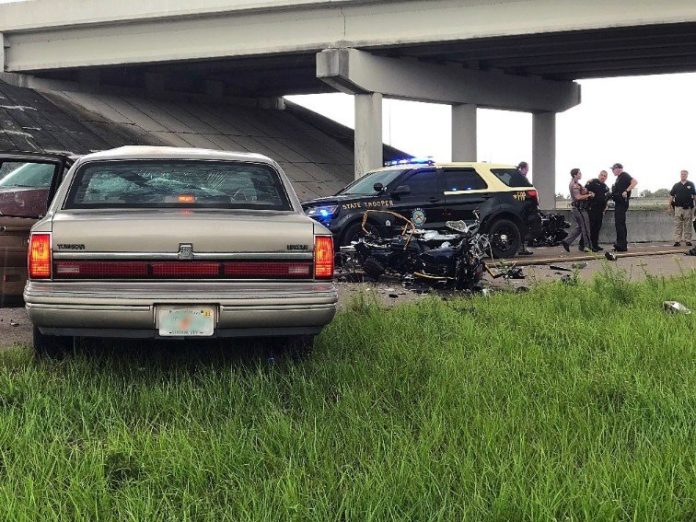 Troopers from the Florida Highway Patrol have responded to a fatal crash on I-75.
Troopers say a 1994 Lincoln Town Car was traveling southbound in the northbound lanes of I-75 after completing a U-Turn from the I-275 entrance ramp leading to northbound I-75. The driver has been identified as 84 year-old Elide Tamayo of Tampa.
A 2012 Harley Davidson motorcycle was traveling northbound along I-75.  At County Line Road, near the 274 milepost, the Lincoln collided head-on with the motorcycle. 
Jamie Vasean Johnson, the 45 year-old helmeted male motorcycle operator suffered fatal injuries at the scene of the crash while Tamayo was transported to an area hospital for serious injuries. 
The northbound lanes of I-75 were closed for many hours.