Clearwater Police have arrested a 15 year-old after fleeing on foot from a stolen vehicle he crashed into an apartment building.
At approximately 7:07 p.m. on Tuesday, April 13, 2021, citizens reported a blue pick-up truck driving reckless in the area of Pennsylvania Avenue and Drew Street. The driver of the vehicle failed to yield to a Clearwater Police officer who attempted a traffic stop. Within minutes, the driver lost control in the area of Betty Lane and Drew Street and crashed into a residence at 1271 Drew St.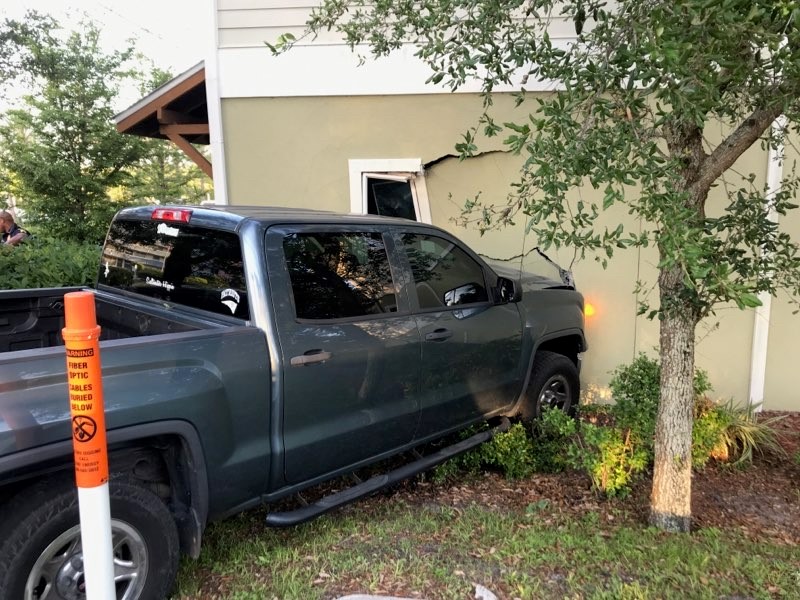 The driver of the truck fled the scene on foot and was followed by witnesses until officers were able to locate him on Cleveland Street, near Missouri Avenue. The vehicle was listed as stolen from a nearby jurisdiction.
The driver was a 15-year-old male. The juvenile suspect was taken to the hospital for precautionary measure and will be transported to the juvenile facility once medically cleared.
There were no injuries at the location of the crash. Clearwater Fire Department will be inspecting the structural damage to the residence.