The Pinellas Park Police Department and the Pinellas County Sheriff's Office are currently on-scene of a suspicious death investigation on the north side of 102nd Avenue in the 6100 block.
According to Sgt. Mike Lynch, patrol officers from the Pinellas Park Police Department arrived to the wooded area in the 6100 block of 102nd Avenue N at approximately 11 a.m. on Thursday, April 15, 2021.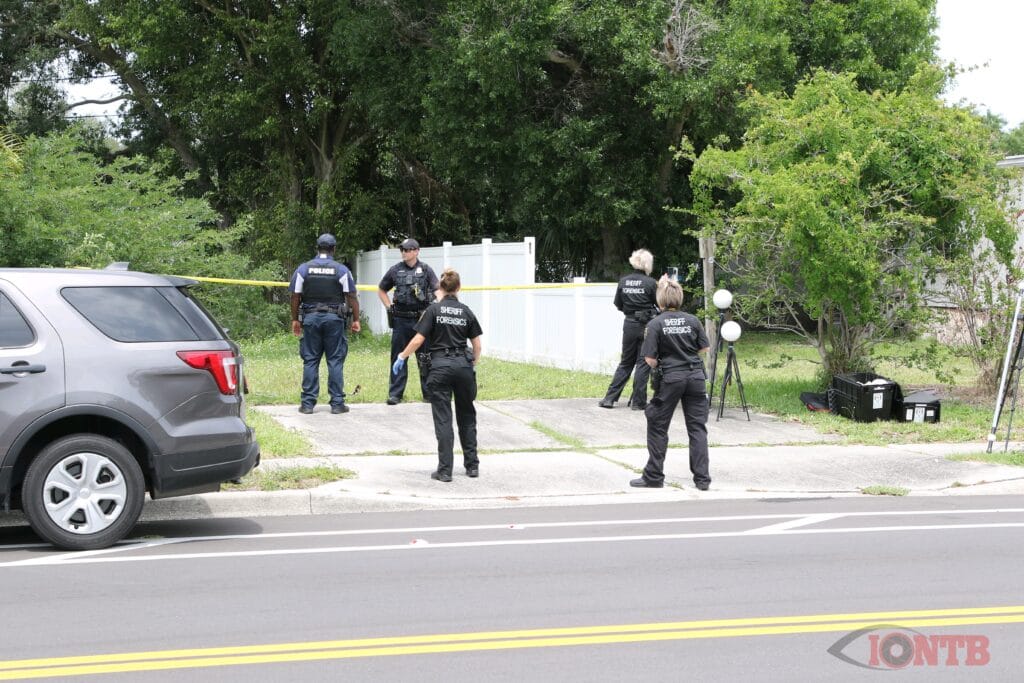 At this time, detectives say that they located a body which is being described only as an adult male who died a suspicious death. The body was located in a wooded area in a vacant double lot. Based on discussions with neighbors, detectives believe this may be the body of a transient that has been visiting the area the past couple days.
Additional information on the details of the death will be determined by the District Six Medical Examiner's Office.
VIDEO FROM SCENE IN PINELLAS PARK