Officers from Largo Police Department along with crews from Largo Fire Rescue responded to an altercation at approximately 6:30 p.m. on Wednesday, February 26, 2020.
The incident occurred at the Casa Bello Condominiums at 829 3rd Avenue SW.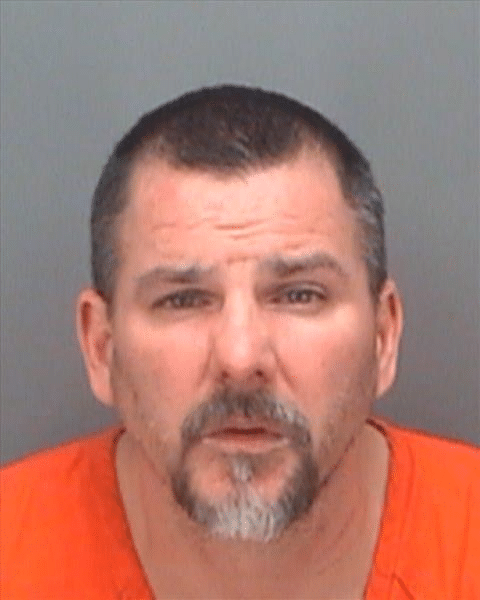 Arriving officers were informed by the 911 caller that his son was attacking his wife and stepdaughter with a machete. 
According to detectives, 49 year-old Wiley Stanley Mackenzie entered a bedroom occupied by his mother and adult step-sister armed with a machete style weapon following an earlier argument over money.
Wiley then proceeded to attack his mother repeatedly with the machete style weapon causing his step-sister to scream out in fear and his father to enter the room and witness the attack.
After attacking his mother, Wiley then attacked his step-sister as she attempted to escape the room striking her repeatedly with the machete style weapon. The father was unable to stop the attack and fled the residence to call 911.
Arriving officers placed Wiley into custody without incident. He is being charged with two counts of First Degree Murder.
The mother was pronounced deceased at the scene, while the step-sister was transported to a local hospital where she later died from her injuries.
The victim's next of kin has requested confidentiality under Marsy's Law and will not be identified. This case is still being actively investigated at this time.