Barricaded Man Arrested by Pinellas Park Police After Sexual Assault
Pinellas Park Police investigated an aggravated assault and sexual battery following a short stand off with police earlier this afternoon.
The suspect was identified as 37 year-old Franklin Ortiz of Pinellas Park.  The incident occurred December 25, 2017 at approximately 11:30 a.m. at a residence off 62nd Ave N near 58th Street.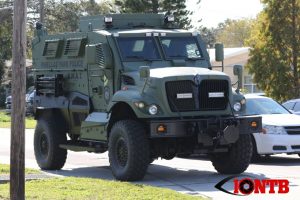 Ortiz and his 30 year-old wife have been separated for approximately 3 months. They had a verbal argument at their residence over relationship issues and during the argument, Ortiz struck the victim with his hand.  He then retrieved a kitchen knife and threatened the victim with it multiple times.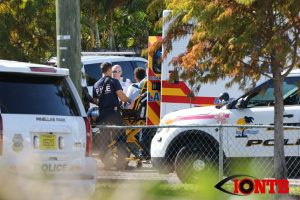 During the argument Ortiz also took the victim's cell phone and smashed it during the argument.  Ortiz then reportely sexually assaulted the victim. Following this act, Ortiz told the victim to leave the residence while he stayed behind. She quickly left the apartment with a juvenile who was visiting in the home at the time and she called police.
Ortiz then drank an insect poison and used another knife to self inflict cuts on his arms.
When Pinellas Park Police Patrol units responded to the residence Ortiz barricaded himself inside the residence and refused to surrender to police custody.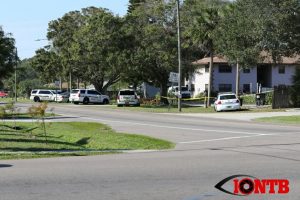 A SWAT call-out was initiated, however while SWAT officers were responding to the scene, a Patrol Sergeant who was a former Crisis Negotiator was able to talk Ortiz out of the residence.
Ortiz was peacefully taken into custody after he surrendered.
Ortiz was then taken to a local hospital for medical clearance.  The victim was taken to another hospital for medical treatment for her minor injuries.
Ortiz was booked into the Pinellas County Jail this evening on charges of Aggravated Assault, Sexual Battery, Domestic Battery, and Criminal Mischief.
Comments
comments