Tampa Fire Rescue (TFR) responded to a fire involving multiple tractor-trailers located off of 39th St. in Tampa near Adamo Drive at approximately 12:20 pm on Saturday, February 4, 2023. Engine 16 arrived on the scene and reported heavy smoke and flames from multiple semi-trucks. Nine semi-trucks were involved. 
There were civilians in the incident area that officers escorted out by the Tampa Police Department.
Due to the nature of the fire, additional resources were called to assist with 
extinguishing the fire. The fire was under control within an hour.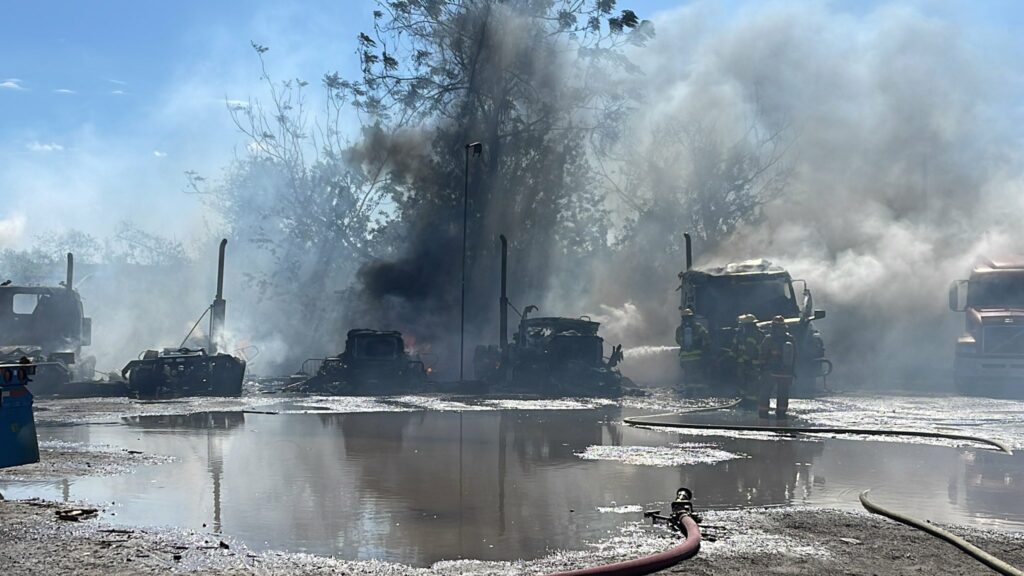 Traffic was rerouted north and southbound on 39th from 7th Ave to Adamo Dr. 
There were no injuries to firefighters or civilians
TFR fire investigators are on the scene, and the cause of the fire is under investigation.